Man interrupts bear sex, pays the price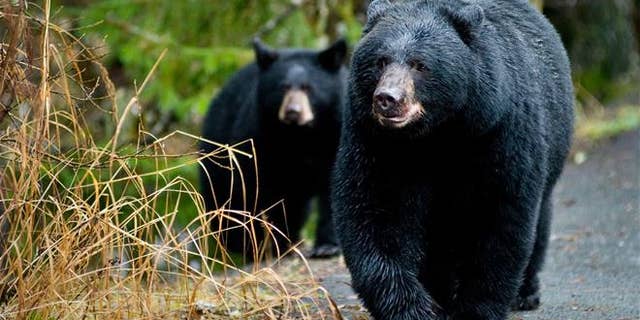 Dan Richman must have missed the "do not disturb" sign. Officials believe the 54-year-old hiker interrupted a pair of bears that were trying to mate when he was attacked Monday in the Sierra Madre foothills of California, the Los Angeles Times reports.
According to KABC, Richman was going along a trail when he saw a bear on its hind legs 50 to 100 feet away. It was his first time seeing a bear in person.
"I was pretty freaked out," he tells KTLA. Richman turned around to leave and saw a second bear much closer. His attempt to scare it off by yelling failed, and it attacked when he tried to run by it.
Richman played dead, letting the bear put its jaws around his neck, until it gave up. Richman ran off, not realizing how injured he was until he reached safety.
He had a head injury and multiple cuts to his head, legs, feet, and torso. He says he's "fortunate" to have survived, and a local police chief describes it as a "pretty good bear attack." A spokesperson tells the Times a state game warden believes the bears "may have been a mating pair that was interrupted." "The hiker probably just surprised the bears and they reacted the way an animal with teeth and claws does, attack," the spokesperson says.
Officials plan to euthanize the bear if it's caught. And Richman says he plans to bring a buddy next time he hits the trail. (This guy survived two bear attacks in the same morning.)
This article originally appeared on Newser: Man Interrupts Bear Sex, Pays the Price
More From Newser