Magnitude-6.3 Quake Shakes Afghanistan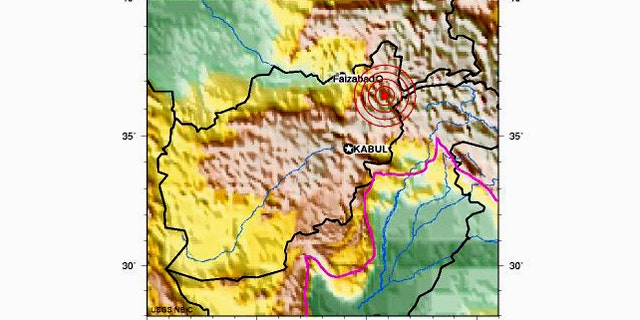 NEWYou can now listen to Fox News articles!
KABUL, Afghanistan – A magnitude-6.3 earthquake rattled the Hindu Kush region of Afghanistan late Friday night, the U.S. Geological Survey reported.
There were no immediate reports of damage or injuries, but the temblor was felt in Kabul, the capital, where beds shook and chandeliers swung for about 15 seconds.
The 11:51 p.m. (1921 GMT) quake was deep, some 124.1 miles below the surface, the USGS said.
The USGS said the quake hit 45 miles southeast of Faizabad, Afghanistan, and 165 miles northeast of Kabul.