Madagascar officials discover 10,000 stolen tortoises crawling in home after reports of 'rancid' stench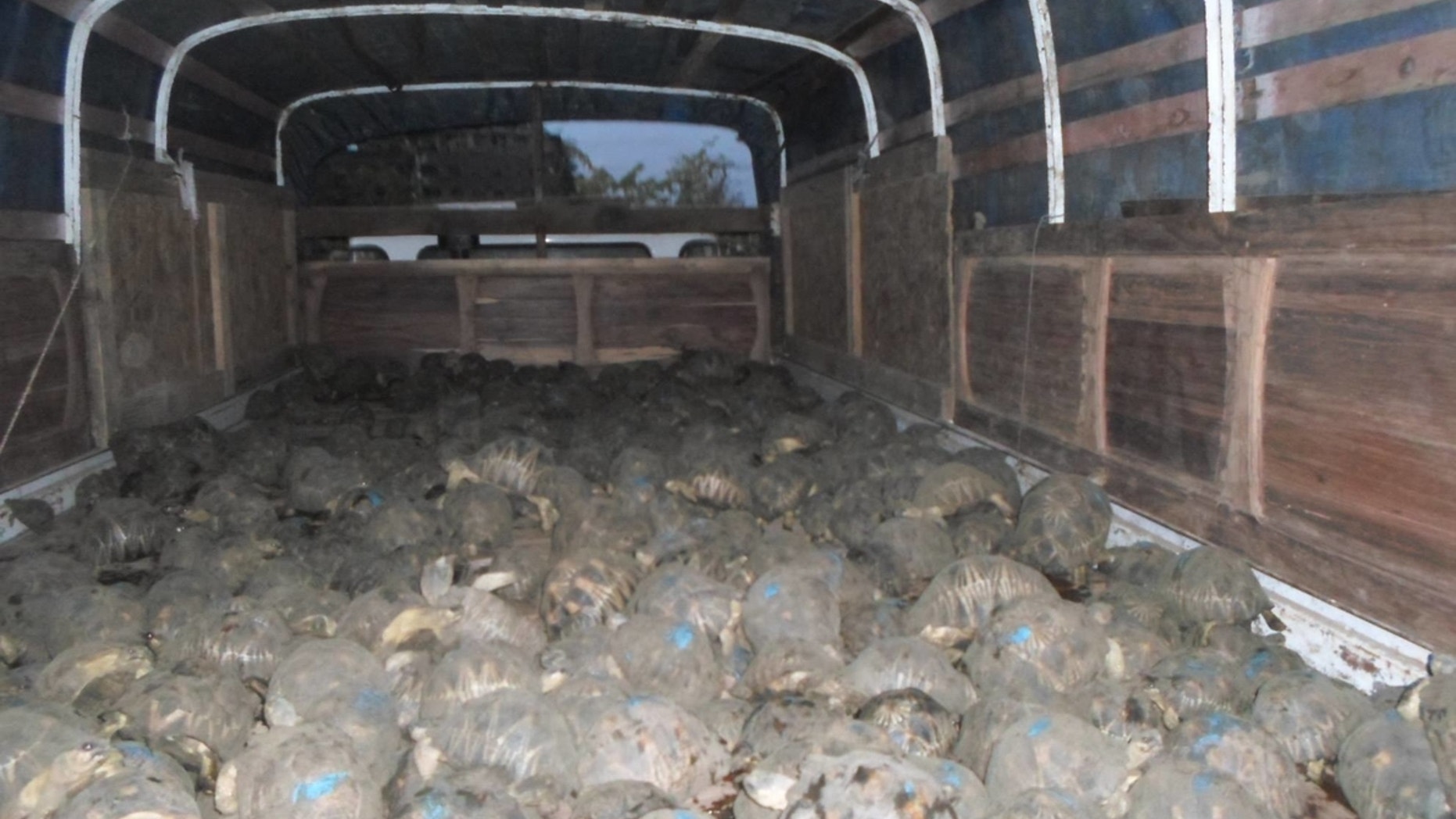 The smell was overwhelming as Madagascar police and wildlife officials pulled up to a two-story home in Toliara earlier this month. But the inside of the house was even worse — it was there they found thousands of endangered tortoises crawling in every room of the house.
"You cannot imagine. It was so awful," Soary Randrianjafizanaka, regional head of Madagascar's environmental agency, told National Geographic or the "rancid" stench. "They had tortoises in the bathroom, in the kitchen, everywhere in the house."
Officials counted a total of 10,068 poached radiated tortoises, a critically endangered tortoise that can grow up to 16 inches long and weigh up to 35 pounds as an adult, according to the Smithsonian's National Zoo and Conservation Biology Institute. The rare creatures are only found in the extreme southern and southwestern areas of Madagascar.
"[Tortoises are] being harvested at what I'd call an alarming, catastrophic rate."
Wildlife experts believe the reptiles were intended to be part of a pet trade. Zoo Knoxville in Tennessee, which is helping with the rescue, said in a Facebook post that the tortoises were possibly being prepared to be shipped to Asia, "where the tortoises' domed shell with a striking star pattern make them highly sought-after."
So far, three people have been arrested in connection with the smuggling, Madagascar's environmental agency confirmed in a Facebook post on April 12. They did not reveal their identities.
"[They're being] interviewed to identify their accomplices," the group added.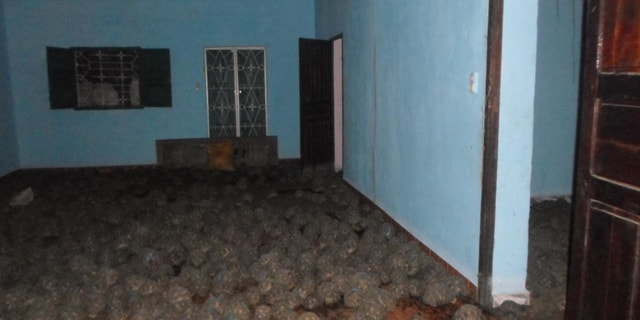 Randrianjafizanaka believes this was a group effort and hopes an investigation into the recent incident will lead officials to "the big boss."
"[Tortoises are] being harvested at what I'd call an alarming, catastrophic rate," Rick Hudson, president of the Turtle Survival Alliance, told National Geographic.
"Within the next 20 years, as many as one-third of the world's 300 species of tortoises and freshwater turtles may be gone due to poaching for the international black market," the organization explains on its website. "At least ten species are now extinct in the wild and exist only in captive breeding programs."
At least 180 tortoises were found dead at the scene, and at least 308 more have died of dehydration, malnutrition and illness since they were transported to local rescue centers, according to local government employee Dreef Atsimoandrefana. The reptiles will be kept in quarantine and captivity until they're deemed healthy.
"This is an overwhelming situation the Turtle Survival Alliance is dealing with. Zoo Knoxville is committed to taking action against the illegal wildlife trade that is putting so many species on the verge of extinction. We will be actively involved in supporting the TSA for the duration of this crisis," Knoxville Zoo president and CEO Lisa New said in a statement online.