Loud fish orgies could make dolphins deaf, scientists say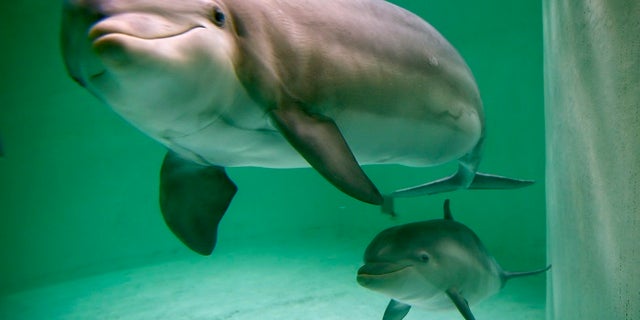 A species of Mexican fish makes such a loud noise when engaging in mass reproductive orgies that nearby marine mammals could be in jeopardy of losing their hearing, scientists have warned.
Scientists Brad E. Erisman and Timothy J. Rowell wrote in a report for Biology Letters that the Gulf corvina, a species of Mexican fish, releases a noise so loud during mating that it resembles "a really loud machine gun with multiple rapid sound pulses."
Once a year, hundreds of thousands of Gulf corvinas get together and mate, making a noise that sounds "like a crowd cheering at a stadium or perhaps a really loud beehive," Rowell, of the University of San Diego, wrote in the report.
SPATE OF SEA LION ATTACKS PROMPT OFFICIALS TO CLOSE PART OF SAN FRANCISCO BAY TO SWIMMERS
Rowell and Erisman, of the University of Texas, found the sounds could be damaging the hearing of nearby marine mammals that normally prey on the fish. Mammals such as dolphins, seals and sea lions were at risk.
"The sound levels generated by chorusing is loud enough to cause at least temporary if not permanent hearing loss in marine mammals that were observed preying on the fish," Rowell wrote.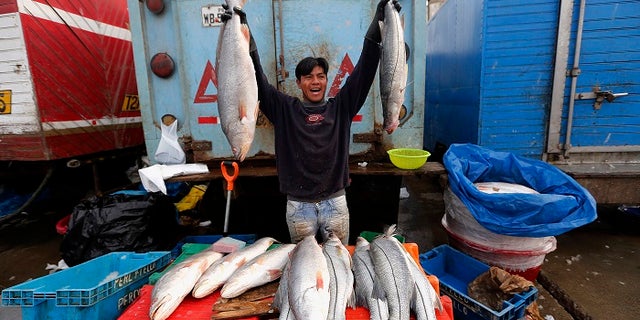 "These spawning events are among the loudest wildlife events found on planet Earth," Rowell said, and "the loudest sound ever recorded for a fish species."
The scientists investigated the sounds by using sound gear specifically for underwater purposes to hear the fish mate. Millions of the fish travel each year to the Colorado River Delta in Mexico's Gulf of California for the "spawning aggregation."
ALASKA AIRPORT GETS SURPRISE VISITORS ON THE TARMAC
The gathering of the adult corvinas also draw fishermen, who can catch about two tons of the fish with one net, The Guardian reported. Fishermen were able to locate the fish due to their loud sounds, Newser reported.
However, the International Union for the Conservation of Nature reported the corvinas are "vulnerable to extinction" due to the overfishing.
Rowell and Erisman wrote in a report published earlier this year that the mating calls could help them determine how many corvinas were in the wild, and if they were at risk of being endangered. The scientists also said they have evidence the corvina population was shrinking.
"A precautionary approach should be adopted by fisheries managers to ensure that this wildlife spectacle does not disappear," Rowell said.