Lost city mystery solved as archaeologists decipher ancient clay tablets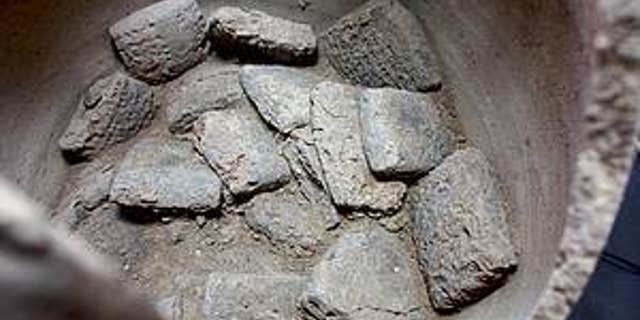 NEWYou can now listen to Fox News articles!
The discovery of clay tablets in Iraqi Kurdistan has helped archaeologists unlock the mystery of an ancient lost city.
The 92 clay tablets were unearthed last summer by archaeologists from Germany's University of Tübingen during an excavation in the village of Bassetki. Stored in a pottery vessel and wrapped with clay, experts believe that they may have been hidden away for posterity.
By studying the tablets, researchers have discovered that the site appears to be the ancient royal city of Mardaman.
SPY SATELLITES, DRONES, HELP EXPERTS DISCOVER LOST CITY IN IRAQ FOUNDED AFTER ALEXANDER THE GREAT
"This important northern Mesopotamian city is cited in ancient sources, but researchers did not know where it lay," explained the University of Tübingen, in a statement. "It existed between 2,200 and 1,200 years BC, was at times a kingdom or a provincial capital and was conquered and destroyed several times."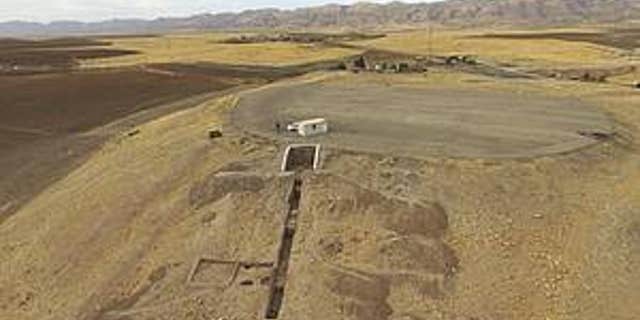 The tablets, described as "small and partly crumbling," were deciphered by University of Heidelberg philologist Dr. Betina Faist. The cuneiform script revealed that the city was indeed Mardaman. At one point, the city was also the administrative seat of a governor in a previously-unknown province of the ancient Assyrian empire. The governor, Assur-nasir, is described in the tablets, as are his tasks and activities.
"The clay tablets of Bassetki make an important new contribution to the geography of Mesopotamia," said Faist, in the statement.
EXPERTS HARNESS 3D PRINTING TO RECREATE ANCIENT ARTIFACTS DESTROYED BY ISIS
"All of a sudden it became clear that our excavations had found an Assyrian governor's palace," added Professor Peter Pfälzner of the University of Tübingen, who led the excavation. "Mardaman certainly rose to be an influential city and a regional kingdom, based on its position on the trade routes between Mesopotamia, Anatolia and Syria."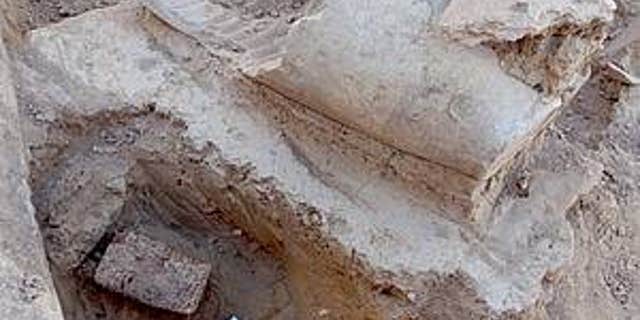 The Bronze Age site at Bassetki was first discovered in 2013 by archaeologists from the University of Tübingen.
Other last cities have been discovered in Iraq in recent years. Last year, for example, archaeologists harnessed spy satellite imagery and drones to help identify the site of an ancient lost city in Northern Iraq.
CHRISTIAN SAINT'S BONES UNEARTHED IN MONASTERY DESTROYED BY ISIS
The site, Qalatga Darband, was first spotted when archaeologists analyzed U.S. spy satellite imagery from the 1960s that was declassified in the 1990s. Experts at the British Museum used the data to map a large number of carved limestone blocks at the site, indicating substantial remains. A drone survey highlighted other potential buildings at the site.
In 2016, a Christian saint's bones were reportedly unearthed amid the rubble of an ancient Syrian monastery destroyed by ISIS.
Follow James Rogers on Twitter @jamesjrogers