Lockheed Martin makes major STEM push to inspire young space innovators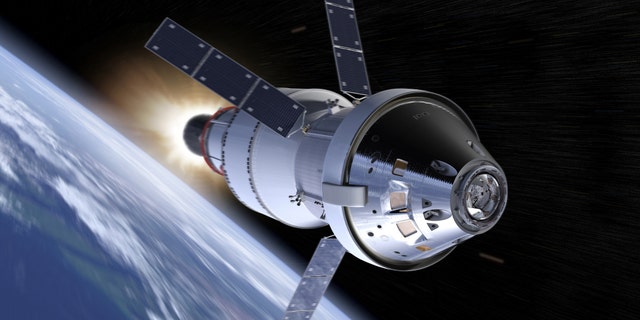 NEWYou can now listen to Fox News articles!
Lockheed Martin wants to inspire the next generation of American space innovators with a major Science Technology Engineering and Math (STEM) education project.
Launched last month, Generation Beyond aims to bring the science of space into homes and classrooms. Geared toward middle school students, the program harnesses Lockheed Martin's experience in deep space exploration.
"We absolutely depend on these skills coming out of colleges and universities and even high schools," said former astronaut and U.S. Navy aviator Stephen Frick, who is now director of strategic planning and operations for Lockheed Martin's Advanced Technology Center. "It's really important for the nation."
Frick explained that reaching pupils early in their school careers is crucial, noting that they are already "tracked in" for specific subjects by the time they get to high school.
Related: Buzz Aldrin eyes 2040 for manned Mars mission
The main element of Generation Beyond is an online curriculum for middle school teachers and students, which includes a virtual space field trip and activities for students. The free curriculum will be available before the coming school year.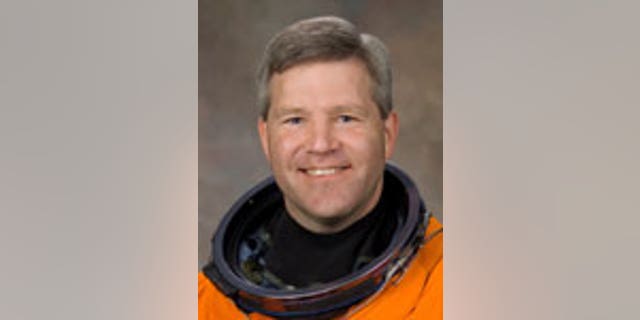 A Generation Beyond 'Experience Bus' will also be travelling the country, using virtual reality to give students a simulated ride over the surface of Mars. Lockheed Martin has also launched a Hello Mars smartphone app that lets students find Mars in the sky and get real-time weather updates for the red planet.
"[The app] will connect people to Mars in a very accessible way," Frick told FoxNews.com.
The Orion spacecraft that Lockheed Martin is building for NASA's Mars exploration features prominently in Generation Beyond. "It's a great vehicle, both for human exploration and as a vehicle to get young people excited about the possibility of deep space exploration," Frick told FoxNews.com. "The Orion spacecraft is the key element that will allow people to get onto these long-distance trajectories."
Related: Stunning spaceship concept designs
NASA's goal is to send a manned mission to Mars by 2035.
Orion had its first test flight in 2014, which was mainly to test the spacecraft's pre-entry heat shield. Another unmanned flight is planned for 2018, using NASA's new Space Launch System (SLS) rocket. The mission, which will go out beyond the moon and back, will carry 13 CubeSats that will fly to deep space.
Frick joined NASA as an astronaut candidate in 1996 and went on to fly two space shuttle missions, racking up more than 23 days of spaceflight experience. He served as a pilot for STS-110 on Space Shuttle Atlantis in April 2002 and as was again on Atlantis for STS-122 in February 2008. The former U.S. Navy captain retired from NASA in July 2015.
He told FoxNews.com that his interest in flight started at when visiting his grandparents in Pensacola, Florida, home to Naval Air Station Pensacola, known as "the cradle of naval aviation". "I was exposed to naval aviation at a very young age – I was seven or eight at the time of the later moon landings, when I was in high school and late junior high school was the early development of the space shuttle," he said. "It flew for the first time when I was at the Naval Academy – all of these things together built a fascination of space and the possibility of flying myself in space."
Related: I could have spent longer in space, says astronaut Scott Kelly
Former astronaut Buzz Aldrin recently told FoxNews.com that he is eyeing 2040 for the first manned mission to Mars, noting that the red planet's moon Phobos could play a vital role for astronauts. By 2040, Aldrin explained, astronauts could have visited Mars' moon Phobos, which could serve as a sort of stepping stone to Mars.
Mars looms ever larger in NASA's future. Earlier this year the space agency announced a May 2018 launch for its delayed Mars Insight mission to study the red planet. NASA's Mars Reconnaissance Orbiter celebrated 10 years at the red planet on March 10.
Other space agencies are also eyeing Mars. The first mission of the joint European-Russian ExoMars program, for example, blasted off for the red planet in March.
Follow James Rogers on Twitter @jamesjrogers