Last presidential yacht bought for $0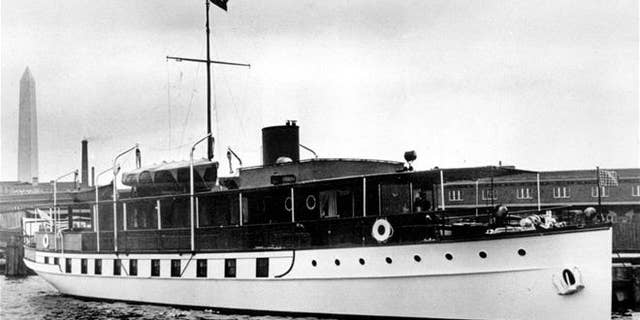 How much would you pay for the presidential yacht on which FDR hosted Winston Churchill, JFK held his last birthday, and Nixon drank a bottle of whiskey before resigning? You probably overbid.
The News Journal reports investment group FE Partners will acquire the USS Sequoia for $0. The 104-foot yacht was built in 1926, according to Reuters.
It was used by presidents for years until Carter sold it for $286,000 at auction in 1977, the Guardian reports. The Sequoia changed hands multiple times before being acquired by lawyer Gary Silversmith in 2000.
He used it for private charters before borrowing multiple millions from FE Partners for repairs in 2012. That kicked off a years-long legal battle between the two parties.
This week, judge Sam Glasscock found Silversmith fell down on his part of the loan agreement to keep "America's most famous boat" in good condition. "The Sequoia ... is sitting on an inadequate cradle on an undersized marine railway in a moribund boatyard ... deteriorating and, lately, home to raccoons," Glasscock writes.
The loan agreement allowed FE Partners to buy the Sequoia back, and after deducting a number of costs—including repairs estimated at potentially more than $4 million—Glasscock ruled "free" to be a fair price.
Silversmith says he's concerned FE Partners, which is backed by a wealthy Indian family, will move the Sequoia overseas. But the investment group says it plans to restore it "so that future generations of Americans will be able to enjoy the storied past of this magnificent yacht." (Eva Braun's things, found in an abandoned bunker, have been sold.)
This article originally appeared on Newser: Last US Presidential Yacht Bought for $0
More From Newser