'JetMan' Cancels Grand Canyon Flight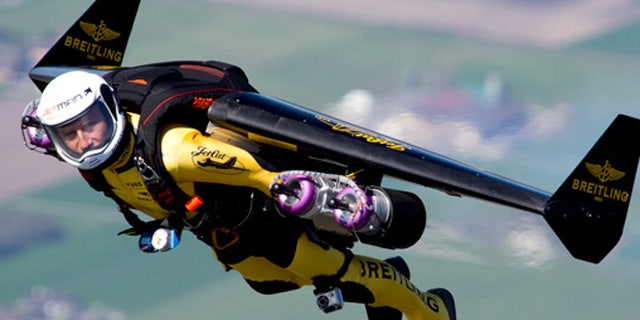 NEWYou can now listen to Fox News articles!
HUALAPAI INDIAN RESERVATION, Arizona – A Swiss daredevil who calls himself "JetMan" has scrapped plans to fly over the Grand Canyon Friday in a jet-propelled wing suit.
Yves Rossy tells in Los Angeles that his plan to fly over the Grand Canyon Friday morning has been called off because he didn't have enough time to train.
The Federal Aviation Administration had approved plans for the 51-year-old adventurer to use Arizona's scenic wonder as a backdrop for his first U.S. flight in the suit.
But Rossy says no professional aviator would fly into such a challenging place without the proper training, and he didn't have time to do that.
Rossy, who calls himself the JetMan, has talked about soaring over the Grand Canyon for years.
He planned to jump from a helicopter on the Hualapai Reservation near Eagle Point, then fly westward along the rim of the canyon