Jet Completes First Biofuel Transatlantic Flight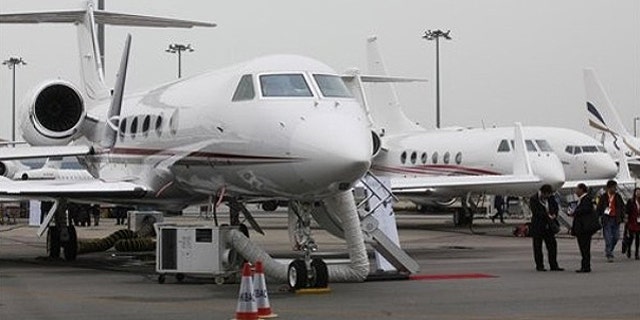 NEWYou can now listen to Fox News articles!
PARIS -- A business jet flew from New Jersey to Paris powered with a blend of "green" jet fuel and petroleum-based fuel, successfully completing the first biofuel transatlantic flight, Honeywell International Inc. said Saturday.
The flight comes ahead of next week's Paris Air Show, which will bring together key players from the aerospace and defense industry.
The Honeywell-operated Gulfstream G450 jet left Morristown, N.J., at 9:00pm local time on Friday and landed at Le Bourget airport outside Paris about seven hours later.
Honeywell's "green" jet fuel was derived from camelina, an oilseed crop that can grow on marginal land, and its use on the flight saved around 5.5 metric tons of net carbon dioxide emissions compared to the same flight powered by petroleum-based fuel, Honeywell said.
Interest in renewable sources of fuel has been growing in the aviation industry. For example, at last year's Farnborough Airshow in the UK, EADS unit Airbus showed off an aircraft powered by algae juice.