Is England's Answer to Loch Ness Monster an Old Tire?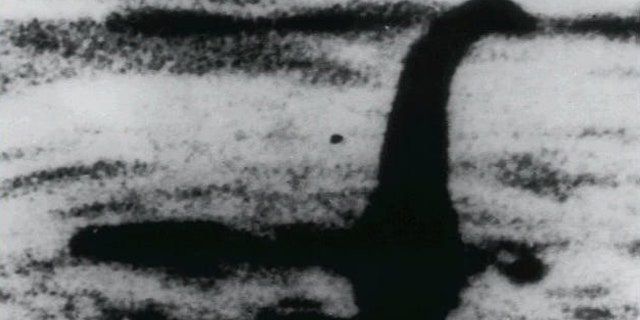 NEWYou can now listen to Fox News articles!
A recent discovery may have put an end to England's mysterious "Nessie."
Two kayakers on Lake Windermere in northern England claimed three weeks ago to have photographed a four-humped monster, claiming it was "size of three cars" and able to move as fast as 15 mph.
A photograph by one of the kayakers, Tom Pickles, stirred controversy and was considered by some to be the best proof that Nessie -- or "Bownessie" as the new beast was called -- exists in England's Lake District.
New proof might put those stories to rest.
Tourist John Phillips, 46, found a split tire in Windemere over the weekend that brings the lake myth to the surface.
"We were walking in the area where the picture was taken and suddenly saw this tire cut open lying on the footpath," Phillips told the Daily Mail. "I thought, 'This looks like the creature.'"
Phillips noted that the floating tire in the distance "did look a Nessie-like creature" after tossing it in the lake, and theorized how the tire could have moved at over 10 mph.
"In the original picture there was a wave of water behind the creature, which suggested it was moving at speed," Phillips told the Daily Mail. "I think it was being pulled with a rope by a person or boat."
The black tire's tread also gives it a leathery look that could easily convince viewers of its resemblance to a snake-like creature.
"I don't want to ruin anyone's fun, but maybe this tire is the Bowness Monster," Phillips said.
Not everyone in Windermere, however, is ready to accept that the "Nessie" myth is debunked by Phillips' tire photograph.
Windermere resident Thomas Noblett, 48, claims to have brushed past the monster while swimming with a friend in 2009.
"I'm not convinced by the tire explanation," he said. "I still believe there is a creature out there."