Inside the awful effort to bomb fish out of the water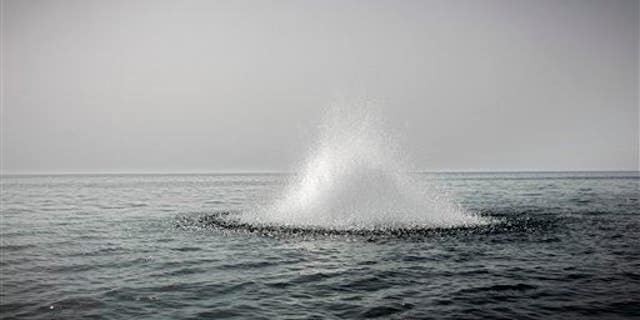 NEWYou can now listen to Fox News articles!
Researchers on a mission to gather information about whales and dolphins in the waters off Tanzania inadvertently discovered that the eco-devastating practice of using explosives to catch fish is alive and well in the African country, National Geographic reports.
So-called blast fishing kills large numbers of fish—many of which sink to the bottom anyway—as well as destroying coral reefs and the animals that live in them.
Blasts also injure and kill people. "The number of fish has drastically reduced; we are not able to catch many fish like before," a fisherman, who uses traditional methods, told BBC News in a previous report.
Listening to underwater recordings taken in March, researchers heard at least 10 blasts per day. "We caught a snapshot," says Tim Davenport with the Wildlife Conservation Society.
A man speaking at a World Wildlife Fund meeting says he hears up to 50 blasts a day from his home in Dar es Salaam, according to allafrica.com.
It's "as if there is no government," he says. Introduced in Tanzania in the 1960s, blast fishing was outlawed in the 1970s, according to National Geographic.
Nonetheless, the practice has persisted (one blast, per the BBC, could net a $1,800 payday) and has only increased in recent years. One reason: Increased mining has made dynamite easier to get.
In addition to the other consequences of blast fishing, tourism (17% of Tanzania's GDP) suffers. Explosions and dead coral reefs do not make for a pleasant swim, Davenport notes.
Over the summer, the government launched a new task force to deal with wildlife crimes. But, per National Geographic, similar attempts in the past have suffered from meager resources, confusion about the law, and light sentences for offenders.
(In Japan, a giant squid gave spectators a Christmas Eve show.)
This article originally appeared on Newser: Inside the Awful Effort to Bomb Fish Out of the Water
More From Newser