India sends 20 satellites into orbit in historic launch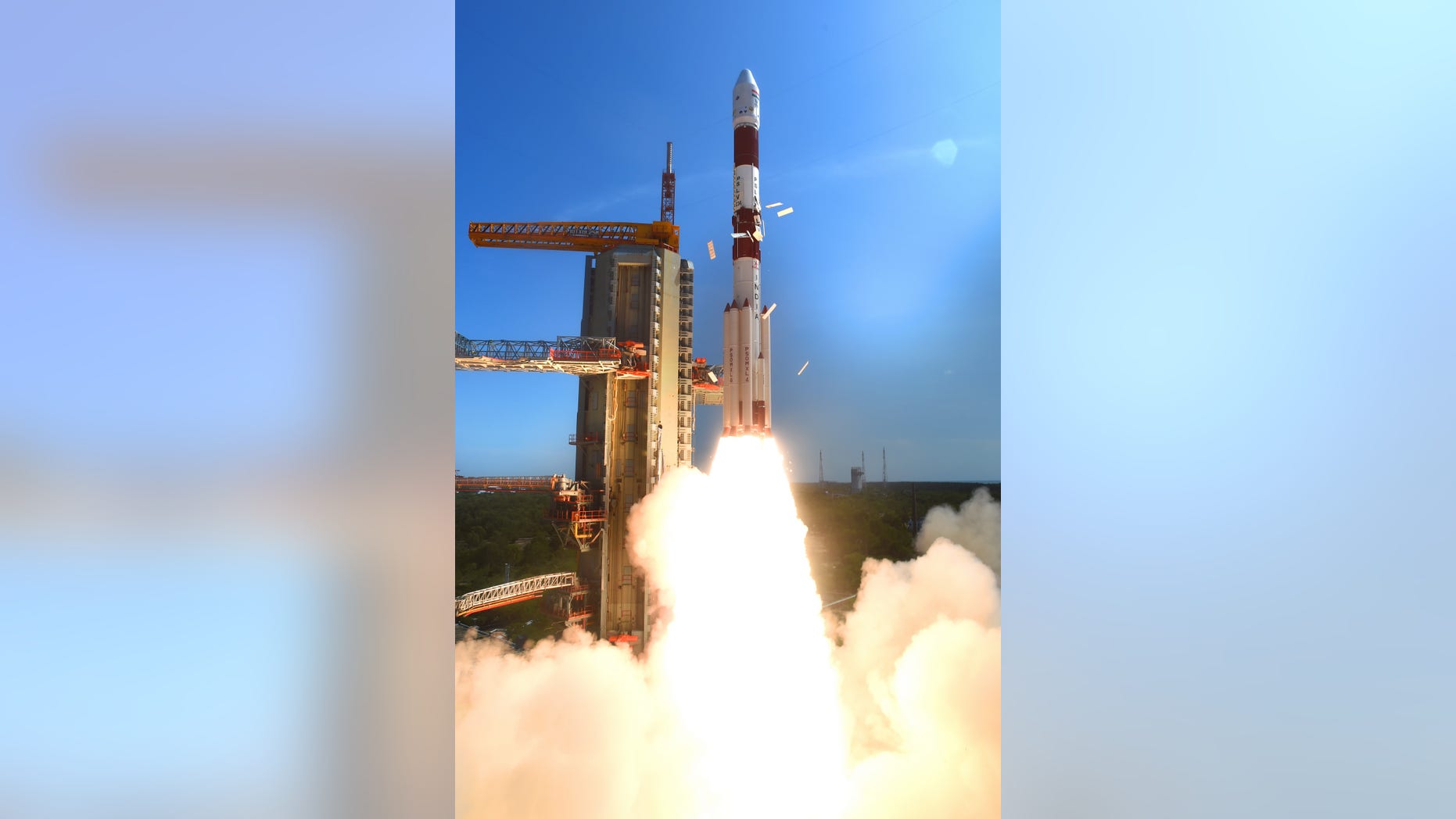 India successfully launched a record 20 satellites aboard its Polar Satellite Launch Vehicle (PSLV) rocket late on Tuesday, marking another milestone for the country's burgeoning space program.
PSLV C-34 launched from Satish Dhawan Space Centre at 9:26 a.m. local time Wednesday (11:56 p.m. ET Tuesday), carrying India's Cartosat-2 earth observation satellite, two satellites from Indian universities and a haul of satellites from countries including the U.S., Germany, Canada and Indonesia.  The satellites reportedly include SkySat Gen2-1, which was made by Google.
The country's previous largest single launch was in 2008 when 10 satellites were sent into low Earth orbits, according to The Times of India.
The flight was the 36th for India's Polar Satellite Launch Vehicle program. The total weight of the 20 satellites is 2,840 pounds, according to the Indian Space Research Organization (ISRO).
ISRO confirmed that, after a flight of 16 minutes and 30 seconds, the fourth stage of the rocket reached orbit 316 miles above the Earth at an angle of 97.5 degrees to the equator, close to the satellites' intended orbit. "In the succeeding 10 minutes, all the 20 satellites successfully separated from the PSLV fourth stage in a predetermined sequence," said ISRO, in a statement.
The space organization noted that after separation, the two solar arrays of Cartosat-2 were automatically deployed and ISRO's Telemetry, Tracking and Command Network (ISTRAC) at Bangalore took control of the satellite. "In the coming days, the satellite will be brought to its final operational configuration following which it will begin to provide remote sensing services using its panchromatic (black and white) and multispectral (colour) cameras," it said.
The satellite's imagery will be used for sophisticated map-making, as well as applications such as monitoring road networks.
The President of India, Shri Pranab Mukherjee, congratulated ISRO on the launch. "The nation is proud of this achievement which has demonstrated, yet again, India's increasing space capabilities," he said, in a message to ISRO chairman Shri A.S. Kiran Kumar.
The launch is the latest accomplishment for India's space program, and comes hot on the heels of the country's successful space shuttle test launch last month.
In 2014 the country won plaudits for successfully launching its low-cost Mangalyaan Mars Orbiter, which experts say could open the door to lucrative space deals with the U.S. and Europe.
With Tuesday's launch, India's PSLV rocket technology has sent 113 satellites into orbit, of which 39 are Indian and 74 are from other countries.
Follow James Rogers on Twitter @jamesjrogers