Illegal dig unearths ancient Egyptian temple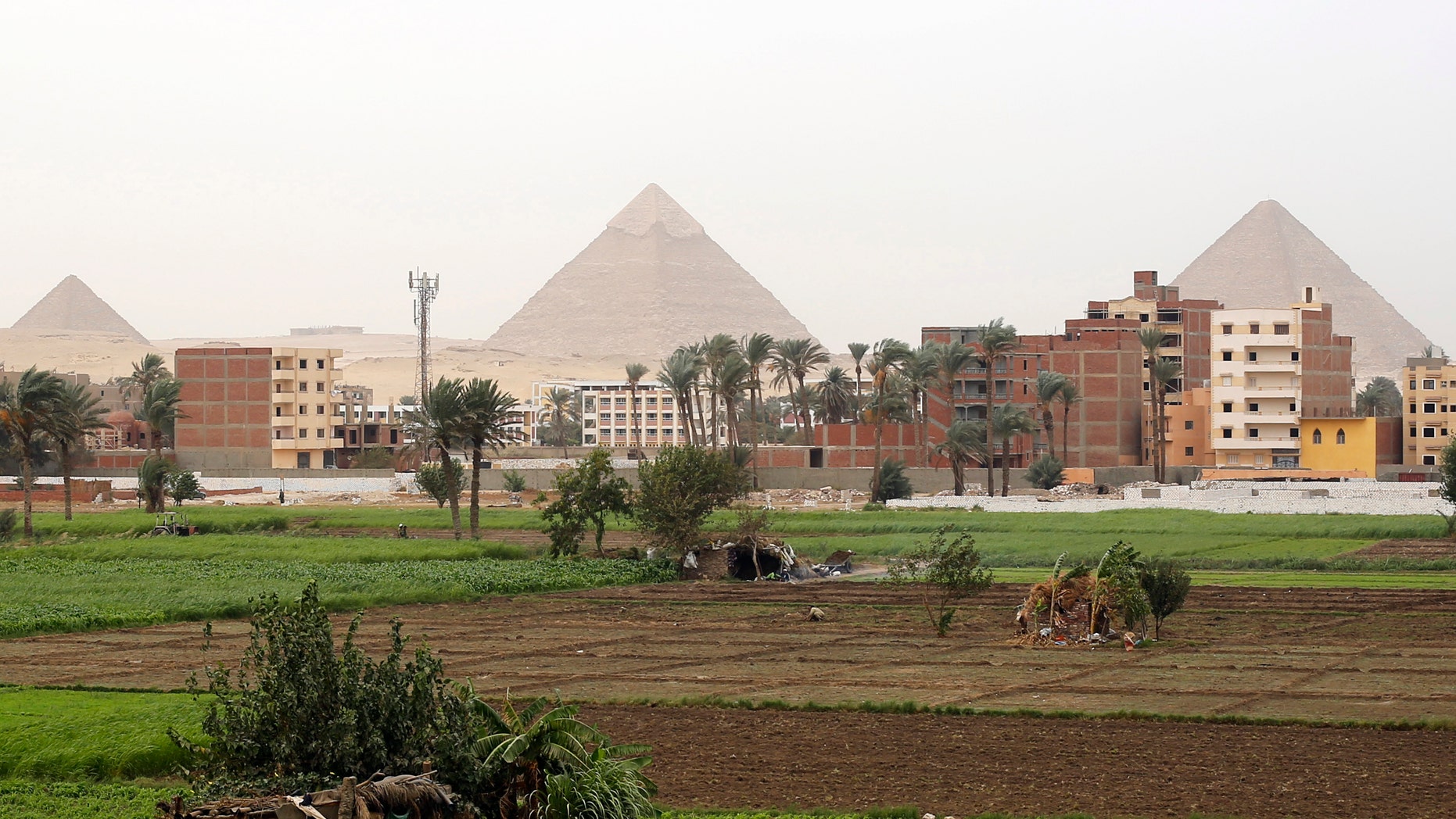 Seven men have been arrested in Egypt after digging up an ancient temple under a house in Giza, just outside Cairo.
Egyptian news website Ahram reports that the illegal excavation revealed the remains of a temple from the reign of Pharoah Tuthmose III.
The dig revealed huge limestone blocks covered in hieroglyphics, which belong to a massive temple, according to Egypt's Antiquities Minister Mamdouh El-Damaty.
Ahram reports that two marble columns were also unearthed, along with seven reliefs and a large armless colossus of a seated person, made from red granite.
Major General Momtaz Fathi, an aide to the interior ministry and a director in Egypt's tourism police, said that the find was made in mid October.
The arrests were made after Egypt's tourism and antiquities police heard about the illegal excavation. Police found diving suits, diving masks and oxygen cylinders when they raided the dig, according to Ahram.
The unearthed artifacts were taken to the nearby archaeological site of Saqqara for restoration and further study. The Hod Zeleikha area of Giza where the illegal dig took place has now been declared an archaeological site, according to El-Damaty, who noted that more of the temple will be excavated.
Tuthmose III, known as "the Napoleon of ancient Egypt" as a result of his military successes, reigned from 1479 to 1425 B.C.
Located on the outskirts of Cairo, Giza is best known as the location of the Great Sphinx and the pyramids.