Ig Nobel Prizes to Honor Year's Funniest Scientific Research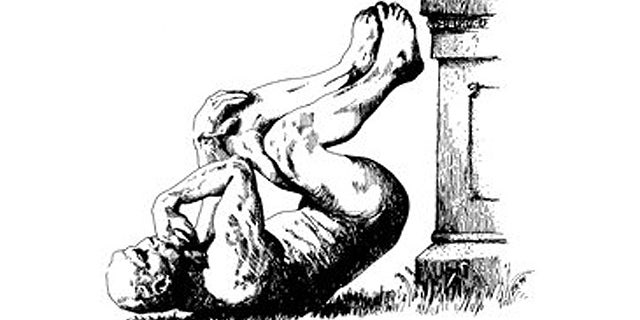 NEWYou can now listen to Fox News articles!
Update: Read about all the winners of the 2011 awards here.
Every year in Norway, Nobel Prizes are awarded to scientists who have made outstanding contributions to human knowledge. Also taking place every year, but at a far less formal ceremony in Cambridge, Mass., "Ig Nobel" Prizes are given to scientists who have made outstanding, but also hilarious, contributions to the field.
The 2011 awards will be handed out Thursday night -- and if they're anything like last year's honorees, this year's are bound to be a hoot.
For instance, Richard Stephens, a psychologist at England's Keele University, won the 2010 Ig Nobel "Peace Prize" for proving that swearing relieves pain. Karina Acevedo-Whitehouse of the Zoological Society of London won the engineering prize for securing petri dishes to the front of a helicopter to collect samples of whale snot in order to study disease in the mammals.
In past years, the ceremony awarded research on why woodpeckers don't get headaches, how best to deal with the word "the" in indexes, the discovery of dead gay duck sex, and even the development of a chemical process for turning tequila into diamonds.
All these research projects were scientifically rigorous and significant enough to have been published in peer-reviewed academic journals — a requirement for consideration by the Ig Nobel Prize selection committee.
"The Ig Nobel Prizes honor achievements that first make people laugh, and then make them think. The prizes are intended to celebrate the unusual, honor the imaginative — and spur people's interest in science, medicine, and technology," states a press release from Improbable Research, an organization that publishes a magazine called Annals of Improbable Research and administers the prizes.
Nominees from around the world will attend the 21st annual ceremony, as will hundreds of intrigued spectators. Check back with Life's Little Mysteries for continuing coverage of the event, and the strange science it highlights.
* 2010 Ig Nobel Prizes: Fruit Bat Fellatio and Other Crazy Science
* The 6 Craziest Animal Experiments
* The Surprisingly Strange Physics of Water
Copyright © 2011 LifesLittleMysteries.com. All Rights Reserved. This material may not be published, broadcast, rewritten or redistributed.