Hurricane Irma: Kennedy Space Center suffered 'a variety of damage' during storm, NASA says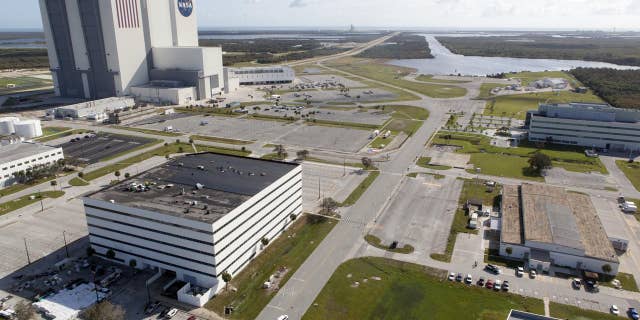 NASA's Kennedy Space Center sustained "a variety of damage" as a result of Hurricane Irma, officials have confirmed.
In a blog post Tuesday, NASA said that the Space Center is without water service following the hurricane.
"Center Director Bob Cabana joined the center's Damage Assessment and Recovery Team for a survey of the spaceport Tuesday," the government agency explained in the post. "A damage assessment report will be compiled over the next several weeks after a full inspection of the center has been conducted."
HURRICANE IRMA: FLORIDA RESIDENTS WARNED TO BEWARE ALLIGATORS, SNAKES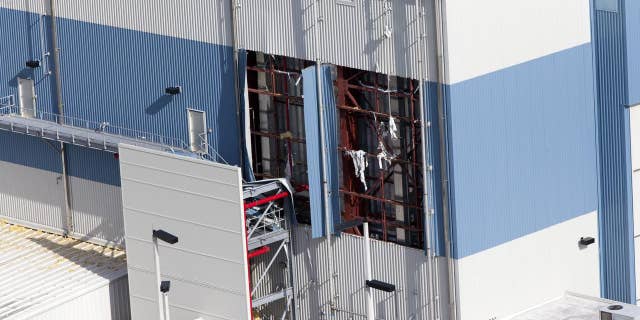 NASA closed Kennedy Space Center on Sept. 8 before Hurricane Irma hit Florida and only a small team of specialists known as the Rideout Team was at the site during the storm.
Last week, NASA said that the facility would be closed until at least Sept. 11, but on Tuesday said the site will remain closed on Wednesday Sept. 13 as the Damage Assessment and Recovery Team continues to assess the Space Center and deal with any issues it finds before full operations resume.
The storm, which had left a trail of destruction across the Caribbean, made landfall as a Category 4 Storm in the Florida Keys on Sunday morning, before carving a path up Florida's West Coast.
HURRICANE IRMA: THE SCIENCE OF THE DEADLY STORM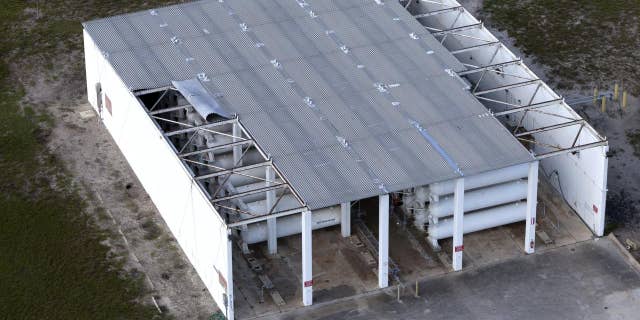 Kennedy Space Center, which is on Florida's Merritt Island, adjacent to Cape Canaveral, was impacted by the epic storm as it churned past. Images released by NASA appear to show damage to some roofs at the famous site and the exterior of the Center's Multi-Payload Processing Facility (MPPF).
NASA has not yet responded to a request for comment on the extent of the damage from Fox News.
Last year, Hurricane Matthew caused millions of dollars of damage to Kennedy Space Center.
Correction: This story has been corrected to reflect that Kennedy Space Center is on Merritt Island
Follow James Rogers on Twitter @jamesjrogers