How NASA astronauts will see the solar eclipse 3 times
NASA astronauts orbiting the Earth on the International Space Station will get to see Monday's solar eclipse three times.
In a NASA Facebook session on Friday, astronaut Randy Bresnik stated that since the ISS goes around the Earth every 90 minutes, they'll get to see the event three times.
"The first time will be just off the West Coast, we'll actually cross the path of the sun, and we'll have (a partial) eclipse looking up from the space station," Bresnik said during the session.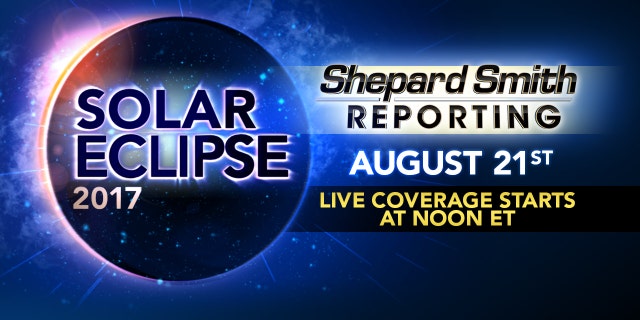 HOW CAN I SEE THE TOTAL SOLAR ECLIPSE?
The crew will see the first partial eclipse, starting at 12:33 a.m EDT. The second chance to see the eclipse, will occur at when the ISS is north of Lake Huron in Canada at 2:23 p.m. EDT and the last will occur at 4:17 p.m. EDT, when the space lab is "just off the East Coast," Bresnik said.
NASA has previously said that the ISS crewmembers will likely not see the total solar eclipse, but instead it will be a partial viewing. "Observing a total solar eclipse from manned spacecraft is difficult though not impossible," NASA stated.
During the session, Bresnik noted that the ISS has "specially equipped cameras that'll have these solar filters on them that allow us to take pictures of the sun. That's going to be pretty neat, we'll have a couple of us shooting that."
WHAT CAUSES A TOTAL SOLAR ECLIPSE?
The total eclipse will start on the Oreon coast at 10:15 a.m. PDT and then end in South Carolina at 2:49 p.m. EDT.