Himmler's lost diaries from 'last phase of war' found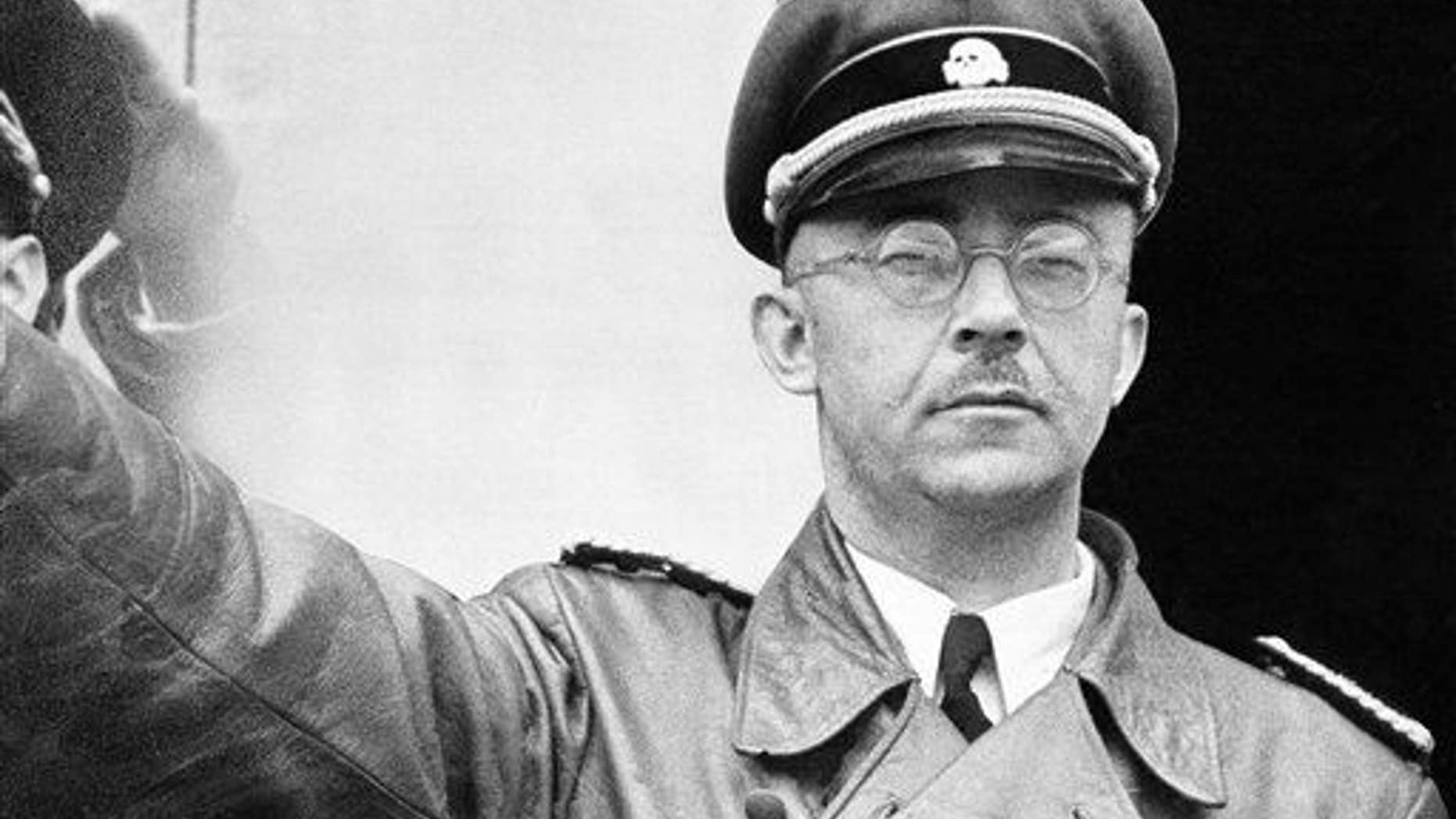 Among their 1,000 pages, the newly found diaries of Holocaust architect Heinrich Himmler track his hourly schedule—filled with activities both mundane and grotesque—over the years 1938, 1943, and 1944.
The Jewish Chronicle reports that some of Himmler's diaries were discovered in the 1950s, and hundreds of letters surfaced in Tel Aviv more recently; these "service diaries" were reportedly taken by the Red Army, archived in Podolsk near Moscow, and forgotten.
Germany's Bild newspaper on Tuesday began serializing the diaries, and the Times of London has details. Himmler began many days with a lengthy massage in an effort to assuage chronic stomach cramps.
Hours of meetings would follow (one entry shows 19 policy meetings in a four-hour span); meetings occurred with 1,600 people over the course of the diaries.
The Times reports plenty of innocuous moments: looking at the stars and planned phone calls with his daughter Gudrun, identified as "Puppi." But interspersed are execution orders, the purchase of guard dogs for Auschwitz, and movements that sound innocuous but were anything but.
A February 2, 1943, entry lists a visit to the Sobibor death camp for "inspection of special commando"; the Times reports his visit was to include a demonstration of gassing, and 400 women and girls were reportedly brought to the camp from a nearby city for that purpose.
The German Historical Institute has authenticated the diaries, and its director says that what appears to be "rather dry" is actually very valuable. "We get a better structural understanding of the last phase of the war," says Nikolaus Katzer.
Himmler killed himself with a cyanide pill in May 1945. (A trove of personal documents revealed more about Himmler.)
This article originally appeared on Newser: Himmler's Lost Diaries Reveal Nazi's Last Years