Hikers discover ancient menorah, cross etchings in Israel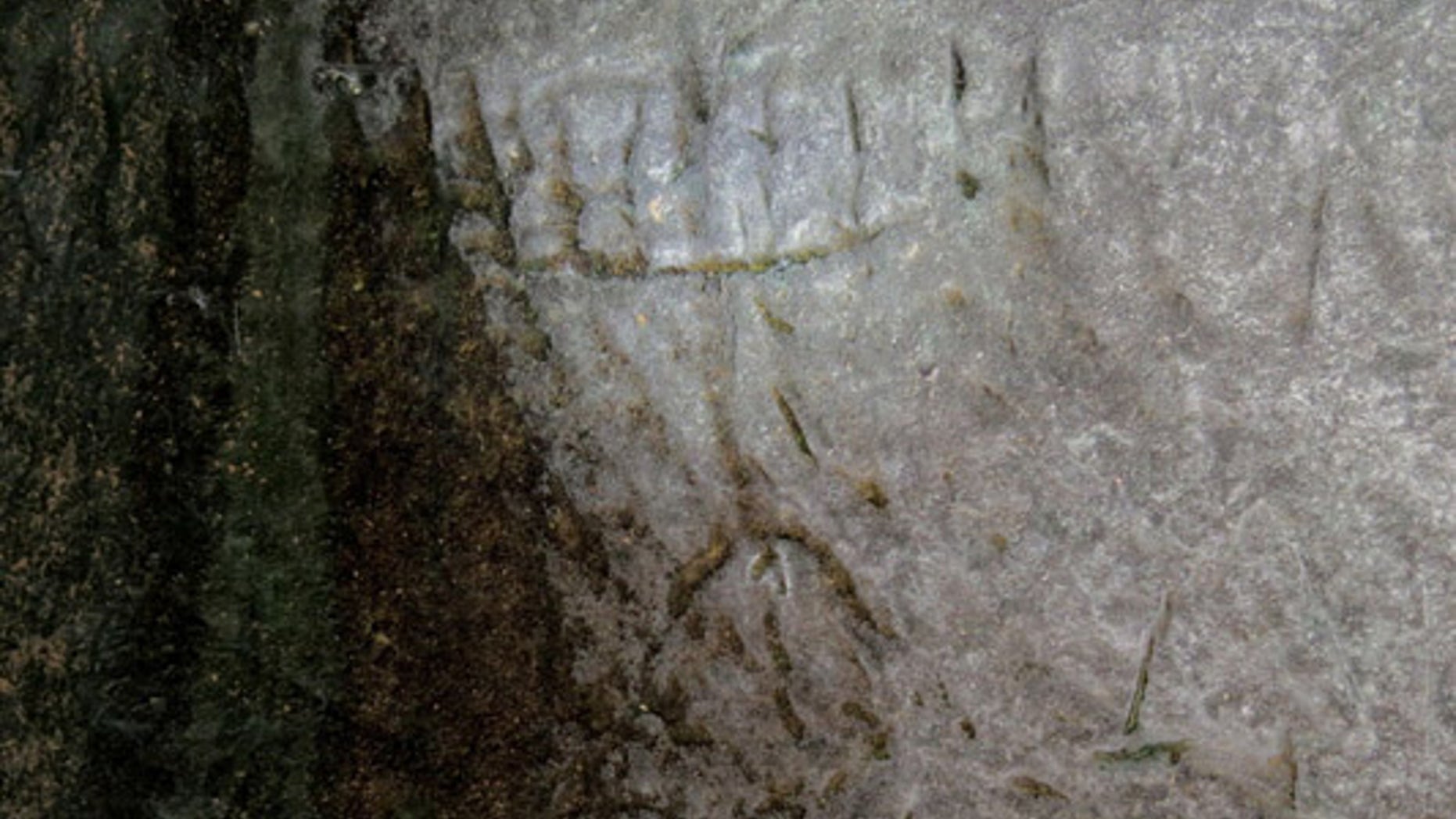 It's rare when Hanukkah and Christmas arrive on the same day, as they did in 2016. But what three Israeli hikers discovered during the holidays made the coincidence truly remarkable.
The hikers, members of the Israel Caving Club, were exploring a water cistern in the Judean Shephelah, located in the lowland region of South-Central Israel, when they found a seven-branched menorah and a cross etched into the same wall.
"We heard there are interesting caves in the region," said Ido Meroz. "We began to peer into them, and that's how we came to this cave, which is extremely impressive with rock-carved niches and engravings on the wall.
HANUKKAH SURPRISE: ANCIENT COIN FOUND AT JERUSALEM'S TOWER OF DAVID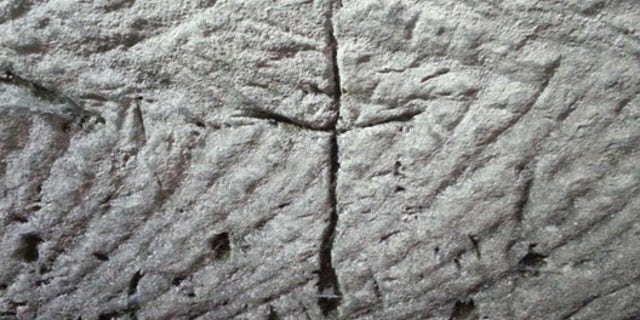 "Just before we were about to return we suddenly noticed an engraving that at first glance seemed to be a menorah. When we realized this is an ancient depiction of a menorah, we became very excited. Its appearance was quite distinct."
The menorah has a base with three feet and is thought to portray the one that stood in the temple during the Second Temple Period, in the second century A.D. The cross is thought to have been etched in the wall 200 years later, during the Byzantine Period.
"It is rare to find a wall engraving of a menorah," said Sa'ar Ganor, district archaeologist of Ashkelon in the Israel Antiquities Authority. "[T]his exciting discovery, which was symbolically revealed during the Hanukkah holiday, substantiates the scientific research regarding the Jewish nature of the settlement during the Second Temple period."
This marks the third time an engraving of a menorah has been found in the Judean Shephelah. The others were etched into an oil press and in a burial complex. Other menorahs have been found on clay lamps.
ANCIENT STONE BOWL FRAGMENTS UNEARTHED IN JERUSALEM
Also found on the side of the cave was an engraving of what looks like a key, and some other engravings that have not yet been identified. Alongside the cistern is a columbarium with dozens of niches that were used to raise doves, which were used as part of the sacrificial rites in the Temple.
The hikers — Meroz, Mickey Barkal and Sefi Givoni — will receive a good citizenship certificate and will be invited to participate in archaeological surveys that the Israel Antiquities Authority will conduct in the region.