'He was screaming': Man badly bitten by shark while spearfishing off California beach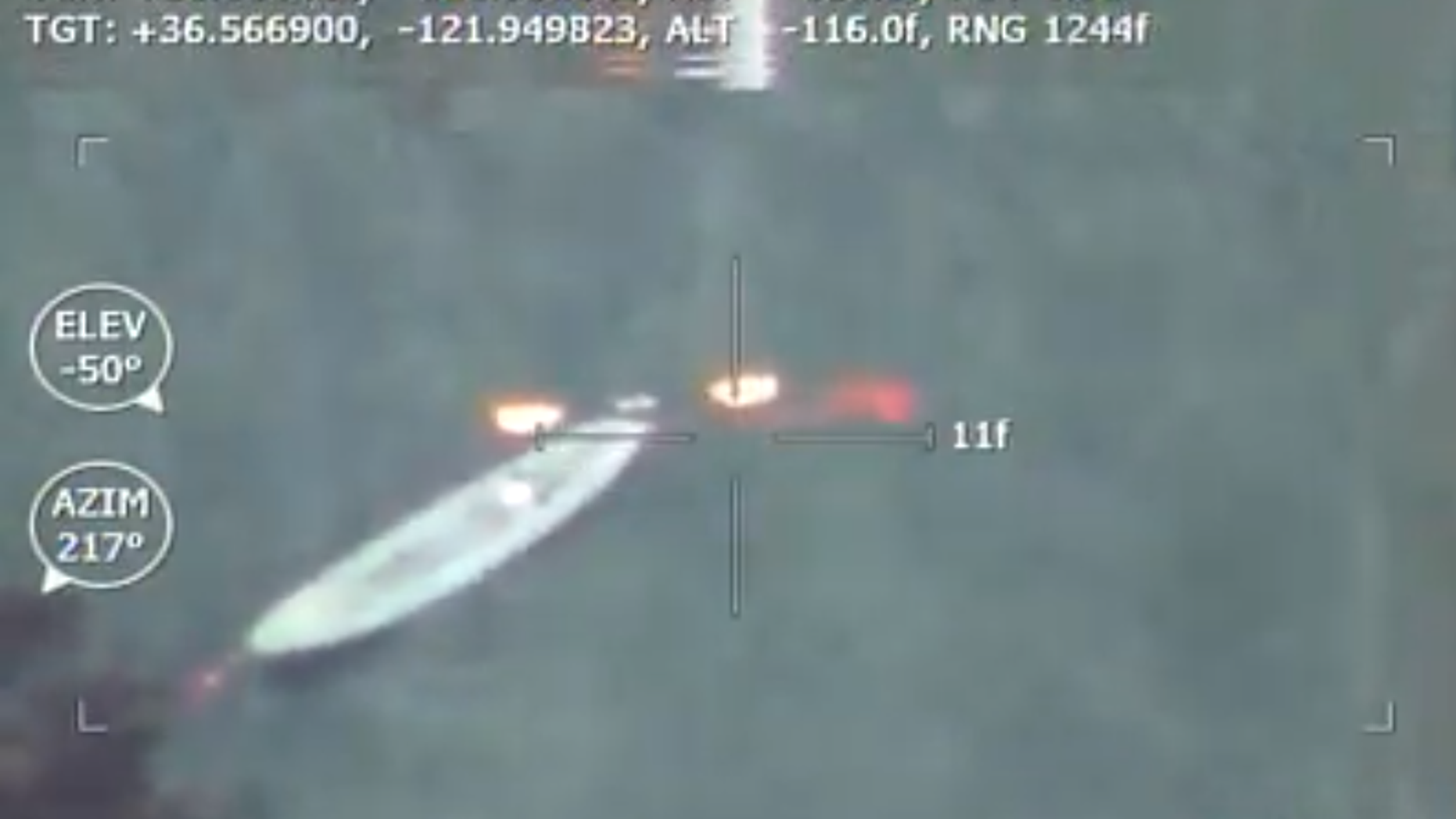 A man spearfishing in northern California was badly injured when a shark took a chomp out of his leg, authorities said.
The victim was several hundred yards offshore Friday at Pebble Beach when the shark bit him in the right thigh, state fire Capt. Josh Silveira said.
Grigor Azatian, the victim, was with his father, Armen, KTLA reports. Armen told KTLA about the horrific moment when the shark attacked his son. "He was screaming … I heard his screams," he said. "When I heard his scream, I realized it was must be something super big to make him scream that badly."
Despite his injuries, Grigor managed to swim back to the mens' boat and his father drove them back to a pier near the Pebble Beach Golf Course.
Two off-duty deputies who had been out fishing helped rescue the bleeding man.
One of the deputies was trained in emergency field medicine and applied a tourniquet to Grigor's leg "stopping his massive blood loss," the Monterey County Sheriff's Office said in a Facebook post.
DIVER SWIMS FOR MILES TO SAFETY AS SHARK STALKS HIM OFF AUSTRALIAN COAST
Silveira said the man's leg was still intact but the bite was serious.
KTLA reports that Grigor has had two surgeries since Friday, with a third scheduled for Tuesday.
There hadn't been any recent shark sightings in the area, but the beach was tagged with warning signs after the attack.
Police officers flying over the water in a helicopter also spotted a "large aquatic animal off Pescadero Point, which may have been a shark," according to the Mercury News.
In March, a great white shark knocked a kayaker off his boat as he was paddling through Monterey Bay. The kayaker wasn't bitten.
The Associated Press contributed to this report.