Grizzly bear move could be 'bigger than recovering the bald eagle'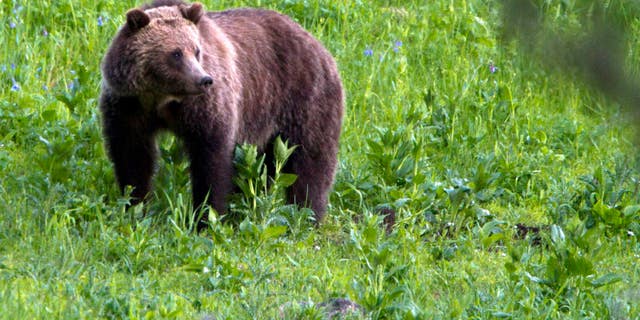 "This is really momentous, bigger than recovering the bald eagle," an environmental writer tells the Christian Science Monitor after the US Fish and Wildlife Service on Thursday proposed removing grizzly bears in and around Yellowstone from the endangered species list.
When grizzlies were added to the list in 1975, there were just 136 bears remaining in the Greater Yellowstone Ecosystem (which includes both the park and surrounding lands) as a result of hunting.
Today, there are an estimated 700 to 1,000 bears. "There is robust agreement that this population has recovered," Service Director Dan Ashe says. "It's now our obligation to delist the population and return management to the state." A final decision is expected later this year, reports Reuters.
Grizzlies have also doubled their range to occupy more than 22,500 square miles of the Yellowstone region, but wildlife advocates fear they're still at risk. A record 59 Yellowstone grizzlies died last year as food sources, including white bark pine and cutthroat trout, dwindled.
The proposal comes "a couple years too early," says one advocate, who fears that Wyoming, Idaho, and Montana will resume grizzly hunts, not held since 1974, on bears who stray beyond the park's boundaries.
A scientist with the National Resources Defense Council tells CNN that the bears could see genetic problems if they don't interact with bears outside the Greater Yellowstone Ecosystem.
Ashe says a five-year plan will be put in place to "ensure healthy grizzly populations persist across the Yellowstone ecosystem long into the future."
This article originally appeared on Newser: Grizzly News 'Bigger Than Recovering the Bald Eagle'
More From Newser