Great white shark attack closes beaches of popular surfing community
The beaches of a popular surfing community in California have been partially shut down for at least four days after a shark attacked a kayak.
An experienced kayaker in Santa Cruz said he was kayaking Tuesday morning when he felt a sudden tug. The kayaker looked down and said he saw what he thinks was a great white.
"I saw the shark hanging on the front end of my boat," Steve Lawson told KSBW-TV.
The shark bit the front of the kayak, and Lawson jumped into the water in a panic. He was not injured in the attack.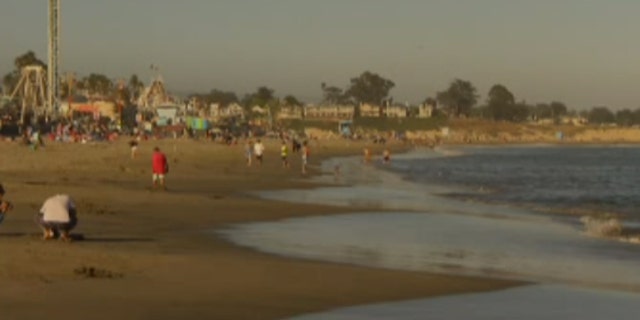 SHARK BITES BOTH LEGS OF SWIMMER OFF POPULAR FLORIDA NUDE BEACH
He called Harbor Patrol for help and authorities arrived in 90 seconds.
"I spent a little time in the water swimming around. I panicked, everyone panics," Lawson said. "There's a shark in the water, but he didn't come back. He wasn't interested in me."
Police shut down water activity within a 1-mile radius.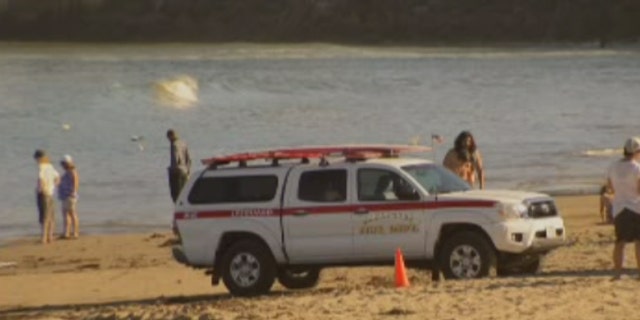 "We were able to meet up with the kayaker and get him out of the water and actually did determine that it was true predatory attack on a water craft," said Santa Cruz Fire Chief Jim Frawley. "And, so out of an abundance of caution, we go ahead and posted in the beaches and have completely limited water access for the next four days."
Frawley said the partial closure is unprecedented but necessary to make sure beachgoers are safe. He said there will be increased patrols along the beaches and on water vessels to remind people not to swim in the water.
GOLF BALL DIVER RECOVERING AFTER ALLIGATOR ATTACK IN FLORIDA
Frawley said lifeguards and beach patrol will enforce the order – even though it's a surfing destination that attracts people FROM across the country. He said those who defy the directive could be fined up to $200.
"Every time you go into the ocean you always run the risk of encountering the wildlife that is there," Frawley said. "We just caution people to be aware of their surroundings, understand what the conditions are not only about what is in the water but how the water behaves and also to listen and heed any warnings from lifeguards and Ocean Safety staff."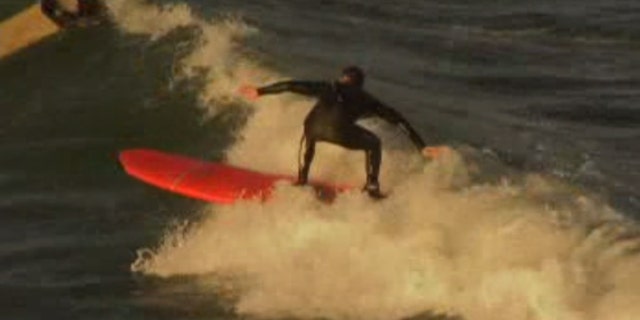 As for Lawson, he told KGO-TV that he has no plans to stop kayaking after 25 years because of the attack.
He posed with police, smiling, for photos soon after the run-in.
Includes reporting by The Associated Press.