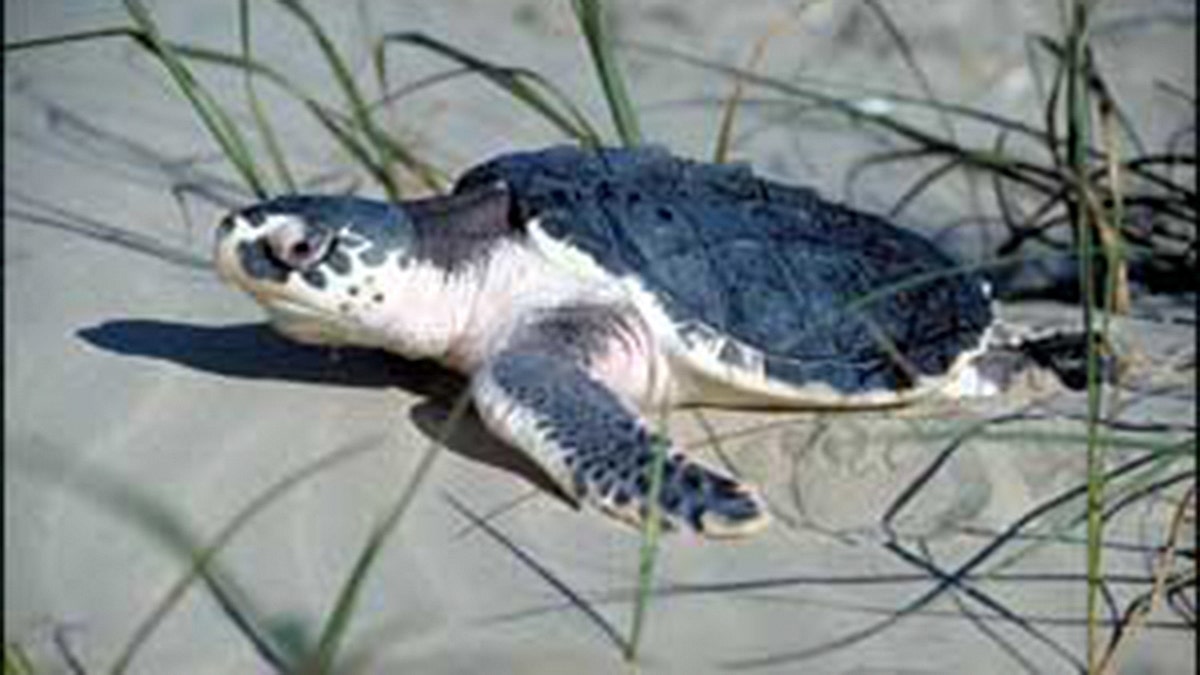 An endangered sea turtle has been found dead on an Alabama beach, apparently strangled by a beach chair string.
The Fort Morgan Share the Beach conservation group posted photos on Facebook of the dead Kemp's Ridley turtle after it washed ashore at the Bon Secour National Wildlife Refuge.
The strangled turtle had become tangled with a beach chair that bore the logo of the University of Alabama.
In the post, the conservation group explained that the turtle was found on Friday morning with the chair around its neck. "This makes me so mad. How many hundreds of times do we have to ask people to pick their stuff up?" the group wrote. "It should just be common decency."
TORTOISE FOUND COVERED IN RED PAINT, CONCRETE ALONG FLORIDA ROAD
Share the Beach spokeswoman Debbie Harbin told WKRG-TV that barnacles were found on the chair, meaning it had been in the water for a while. She urged beachgoers to clean up their belongings and trash.
The Kemp's Ridley turtle is the most endangered of all sea turtles, according to the World Wildlife Fund. The main threats to the species, which is found along a small stretch of the Gulf of Mexico, include pollution, climate change and habitat loss.
Adult Kemp's Ridley turtles reach about 2 feet in length and weigh about 100 pounds, according to the U.S. Fish and Wildlife Service. The National Oceanic and Atmospheric Administration says the sea turtle has been on the endangered species list since 1970.
The Associated Press contributed to this article.
Follow James Rogers on Twitter @jamesjrogers