Gigantic 14-pound lobster caught near Bermuda days after Hurricane Nicole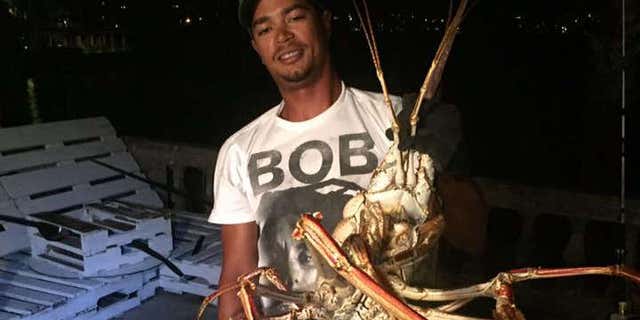 Severe ocean storms have the capability of turning up some strange sea creatures. Hurricane Nicole was no exception.
Sanctuary Marine Bermuda posted photos on Facebook of a 14-pound lobster that was discovered after the hurricane passed.
Though the sea creature is one of the biggest in recent memory, KTTV noted that the Guinness Book of World record for largest lobster is a 44-pounder that was caught off the coast of Nova Scotia, Canada.
The sanctuary said they released the lobster back into the water.