Get set for Monday night's full 'snow moon'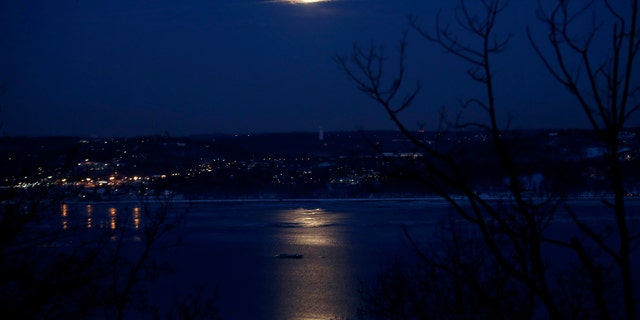 NEWYou can now listen to Fox News articles!
Stargazers are in for a treat Monday when a 'snow moon' graces the night sky.
The snow moon, or February full moon, will be visible from 1:20 p.m. ET and maintain its full appearance into the night, notes The Weather Channel. February, it adds, has no full moon once almost every 19 years as a result of the 29-day lunar cycle.
Related: Supermoon lunar eclipse in pictures
The February full moon is called the Full Snow Moon because usually the heaviest snows fall in February, according to The Old Farmer's Almanac.
Last September stargazers enjoyed the rare celestial phenomenon of a blood-red 'supermoon' eclipse, which occurs when a new or full moon is at its closest to the Earth. September's was only the sixth supermoon eclipse since 1900. The next supermoon eclipse will occur in 2033.