Genomics guru dives deep into DNA data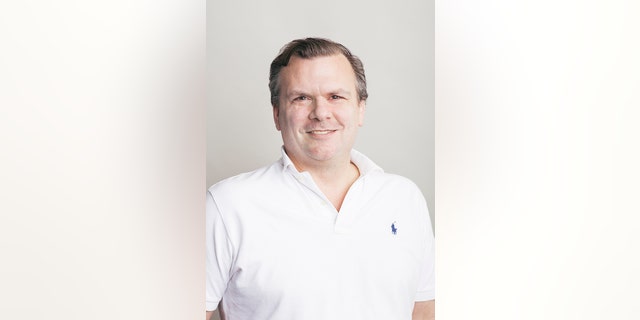 NEWYou can now listen to Fox News articles!
Eric Schadt, director of the Icahn Institute for Genomics and Multiscale Biology at Mount Sinai in New York was thrust into the tech spotlight last month after launching an Asthma Health app with Apple.
The Asthma Health app was one of a number of medical research apps unveiled during Apple's glitzy "Spring Forward" event. Using the tech giant's new ResearchKit open source software framework, the app aims to make it easy for asthma sufferers to participate in research studies via their iPhones.
Schadt was thrilled with the level of interest generated by launch, telling FoxNews.com that 2,500 people downloaded the app and enrolled in the study on the launch day alone.
The Apple partnership, while generating plenty of buzz, is just the latest of Schadt's innovative research efforts. The mathematician and computational biologist is also leading the Resilience Project, a massive study led by the Icahn School of Medicine and Sage Bionetworks.
The project, described as "a search for unexpected heroes," was launched in 2014, and aims to boost scientific knowledge of genetic disorders such as cystic fibrosis. The Resilience Project's ultimate goal is to crunch DNA data from more than a million people.
"We're doing a screen on a million-plus individuals who carry the mutations, but don't have the disease – our view is that these individuals carry far more insight into the disease," said Schadt. "Finding out why they are protected against the disease could be a therapeutic that is provided to other people."
Some 5,000 people are already signed up for the project, and Schadt hopes to push this number up to 50,000 by the end of 2015. "Our hope is that through 2016, we get into the hundreds of thousands," he added.
The Resilience Project estimates that one person in 20,000 or less, although living a normal healthy life, possesses the genetic mutation that would typically cause severe disease.
"We did a retrospective Resilience Project where we looked at 600,000 genomes that we got from a variety of sources, for example, [DNA service] 23andme," said Schadt.
The first phase of the project, which examines healthy adults of 30 and above, looks at diseases that would typically have manifested themselves in childhood.
The high-tech research work undertaken by Schadt and his team has already won plaudits. Last year Fast Company ranked the Icahn School of Medicine at Mount Sinai as no. 5 in its top 10 ranking of the world's most innovative companies in big data.
Fast Company cited Mount Sinai's success in "embracing data scientists and supercomputers to build the hospital of the future," specifically its $3 million Minerva supercomputer and its BioMe database of genomic samples.
Prior to joining Mount Sinai in 2011, Schadt was chief scientific officer at Pacific Biosciences. Earlier in his career, he was executive scientific director of genetics at Merck subsidiary Rosetta Inpharmatics and senior research scientist at Roche Bioscience.
The intersection of technology and genetics has been a source of interest throughout Schadt's career. In particular, he noticed a slew of interesting technologies when completing his Ph.D. in bio-mathematics at the University of California, Los Angeles. "What I saw coming out of my Ph.D in 98 and 99 was this wave of technologies that would enable us to take way better snapshots," he told FoxNews.com. "The first commercially available gene chips – all of the genes being transcribed and transferred to proteins could be looked at commercially for the first time."
"A lot of it is my background – I have always been a tech lover," he added. "I have always embraced the current technologies that enable us to take better snapshots of living systems."
Follow James Rogers on Twitter @jamesjrogers