Gator Chomps Handler During Wrestling Match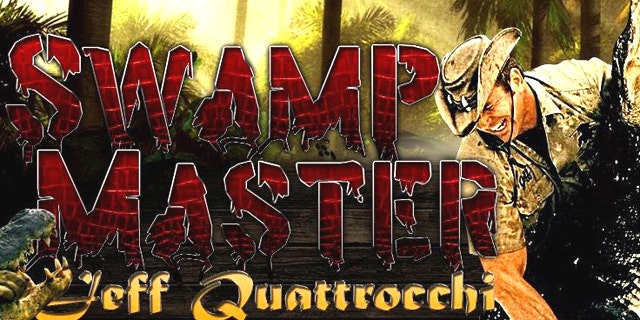 NEWYou can now listen to Fox News articles!
An alligator wrestler was severely injured Sunday evening after an 8-foot-long creature turned the tables and bit his arm in the middle of a performance.
Jeff Quattrocchi, an alligator handler from Kissimmee, Florida, was in the middle of a show at the Cotee River Seafood Festival in New Port Richey when the alligator chomped his arm, reportedly severing an artery.
MyFoxTampaBay.com reports that the incident was caught on video by a couple in the audience. The clip shows Quattrocchi poking a stick in the direction of the eight-foot alligator's mouth and grabbing its tail.
Police say it was a severe attack, but Quattrocchi is expected to survive after undergoing surgery Sunday night. The Florida Wildlife Commission captured the alligator and they say the animal will not be destroyed, but will likely be handed back over to Quattrocchi once he gets better.
Quattrocchi calls himself the "Swampmaster" on his myspace.com page, where his writing evinces the thrill of his career.
"Considering events in my life over the past several years, I'm lucky to be alive! I work with 8 foot, 200+ lb. grumpy alligators who would love to take a chunk out of me at any time," he wrote in late April.
"I bow to no man or beast, but respect all who rock before me."
Watch the video at MyFoxTampaBay.com.