Furry bandit steals a ride on alligator's back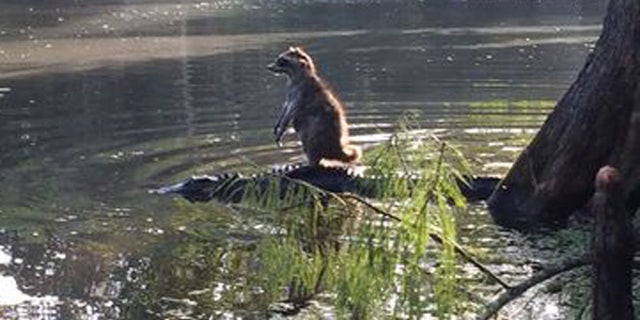 It's not an animal sight you see often.
A Florida man says he snapped the "photo of a lifetime" Saturday of a raccoon resting on top of an alligator at Ocala National Forest.
Richard Jones of Palatka, who was walking along the Oaklawaha River with his family watching alligators, said his son walked through some palm fronds to get a good picture when he apparently startled the raccoon, WFTV reports.
Jones said the raccoon stumbled toward the water and hopped onto the back of a nearby alligator. He was able to take a photo before the alligator went underwater and the raccoon scurried back to land.
"Without the context you'd think the raccoon was hitching a ride across the river. Pretty amazing," he told the station.