Forecast for 2011 Hurricane Season Grows Stormier, Says NOAA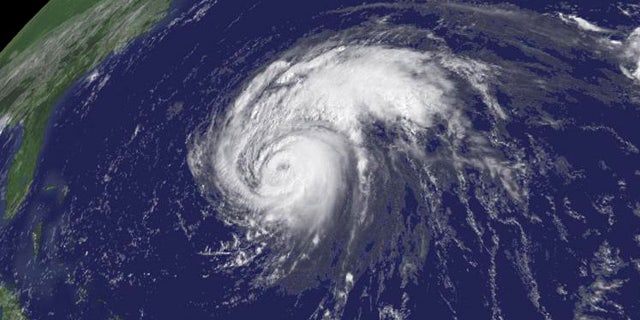 NEWYou can now listen to Fox News articles!
The forecast for the upcoming hurricane season looks more severe than earlier models had predicted, the nation's top meteorologists said Thursday.
The 2011 Atlantic hurricane season will produce 14-19 named storms, 7 to 10 of which will become hurricanes, the U.S. government's weather agency said Thursday -- raising its hurricane forecast to an 85 percent chance that the season will be above average.
"The atmosphere and Atlantic Ocean are primed for high hurricane activity during August through October," warned Dr. Gerry Bell, lead hurricane season forecaster at the National Weather Service.He warned that 2011 will have 14 to 19 named storms, up from a May pre-season prediction of 12 to 18 -- a prediction that includes the tropical storms that have already occured.
The National Oceanic and Atmospheric Administration (NOAA) said 3 to 5 of the storms could turn into major Category 3 or above hurricanes, with winds of more than 110 miles per hour
The Atlantic basin has already produced five tropical storms this season: Arlene, Bret, Cindy, Don and Emily -- and plenty more may be on the way, the weather service noted, urging caution.
"By far the bulk of hurricane activity occurs during August, September and October," Bell said. "There is no reason that people should be complacent. We're now entering the peak months of what is expected to be an above average season."
Several climate factors support the increased forecast, including the possible redevelopment of La Nina, reduced vertical wind shear and lower air pressure across the tropical Atlantic.
"Disasters can strike practically any time and anywhere." Steve Woodward, FEMA Deputy Assistant Administrator for Response concurred. "Now is the time for you and your family to get prepared."
Hurricane season for the western Atlantic and the Gulf of Mexico begins June 1 and lasts through Nov. 30. That's when about 90 percent of the storms make themselves present. The National Oceanic and Atmospheric Administration.
2011 is unlikely to be as severe as the 2010 hurricane season, however. The 2010 hurricane season was predicted to be devastating, with as many as 14 hurricanes; it ended up as the third most active on record, though none made landfall in the United States.
The last hurricane to make landfall in the United States was Ike in 2008.
The outlook does not forecast when or where these storms will hit, NOAA experts cautioned.