Florida man scares black bear out of his garage
A Florida man was in for quite a surprise Monday when he looked into his garage and spotted a large black bear going through his stuff.
Brad Tamm told FOX 35 Orlando he was on a conference call when he spotted the bear through a thin glass door of his Longwood home.
"He's already standing up on his hind legs, he's got the refrigerator doors open and he's checking out the coolers up top," Tamm said.
THIS BEAR'S TONGUE WEIGHED AS MUCH AS A NEWBORN HUMAN
Tamm then started tapping on the glass window, and yelled "get out of here" to scare the bear away and into nearby woods.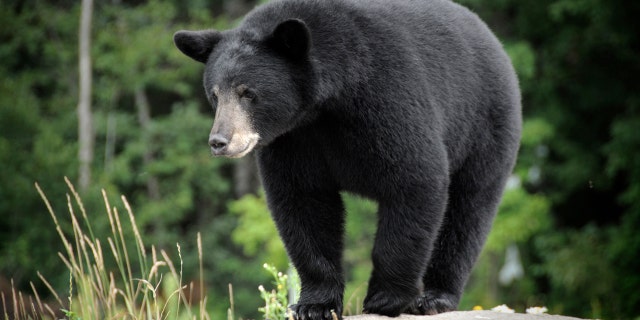 In the past week there have been an uptick in bear sightings across Central Florida.
Bear experts told FOX 35 as colder temperatures move in, the animals are trying to stock up on food before going into hibernation.
BEAR DIES AFTER PLUMMETING FROM HELICOPTER
Tamm, who has lived in the neighborhood for over decade, said he's never seen a bear so close before and hopes others in the neighborhood keep an eye out if it comes back.
"I'm thinking he's big enough to hurt somebody," he said.