Florida family discovers 8-foot alligator swimming in pool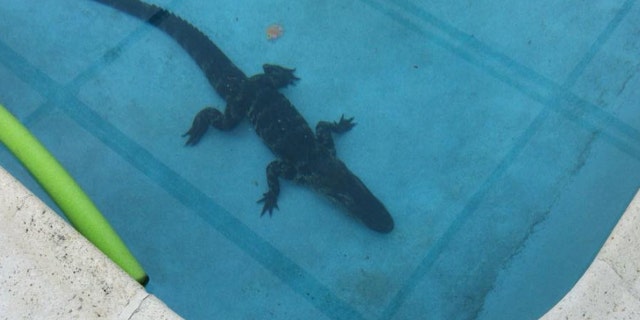 NEWYou can now listen to Fox News articles!
A South Florida family had an unwelcome visitor who greeted them in their pool on Monday.
The Boca Raton Police Services Department said in a Facebook post a resident woke up to find an 8-foot alligator in his pool.
Matt Fino told WSVN he was taking his dog for their routine morning stroll when he made the discovery.
"It's an eye-opener," he told the television station.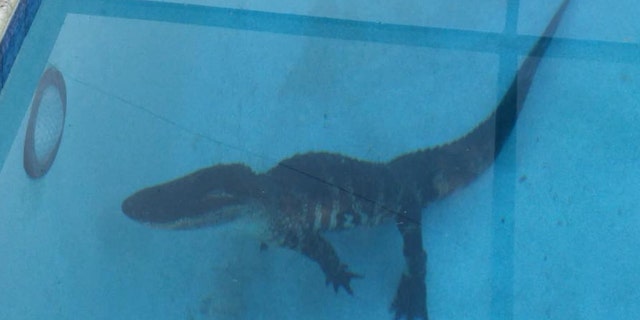 Fino said just to make sure he wasn't dreaming he ran inside to wake up his wife.
"I saw the gator, and I couldn't even," Janet Rosa told WSVN. "I was in total shock."
HOW ALLIGATORS SURVIVE IN A FROZEN POND WILL SHOCK YOU
Police arrived at the home and contacted the Florida Fish and Wildlife Conservation Commission, and eventually a gator trapper came to remove the reptile. No one was injured in the ordeal, but Fino said he will be more cautious when going about his morning routine.
"There is absolutely no doubt that every morning when I open that door, I'll be staring at the pool first," he said.