Florida crocodile spotted using pool noodle to cross canal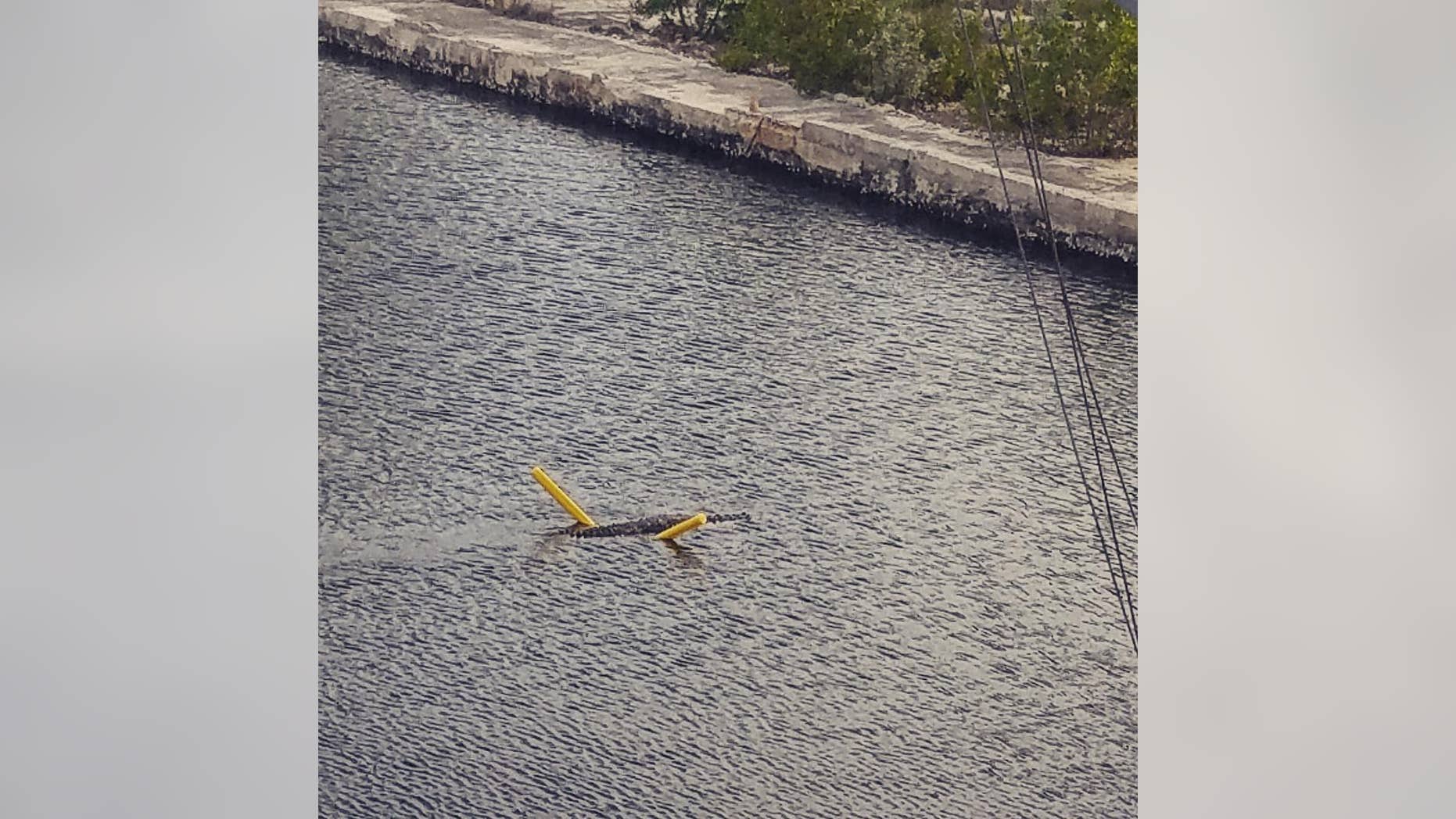 A crocodile had a little support while crossing a canal in Key Largo, Fla., earlier this month — a yellow pool noodle.
The creature was caught on camera resting on the pool noodle as it swam across the water near mile marker 105 of the Overseas Highway, a 113-mile road that runs through the Florida Keys.
"I saw the croc off my balcony swimming up the canal," local Victor Perez told Fox News on Wednesday. "My first thought was, 'What happened to the person that was on the noodle?'"
At first, Perez said he didn't see the large reptile. The floating device appeared to be drifting away in the water behind his home.
GIANT ALLIGATOR IN SOUTH CAROLINA ATTEMPTS TO SCALE FENCE TO ESCAPE TRAPPERS: 'THIS IS CRAZY'
"It was just cruising along, and I was like, 'OK, where's the swimmer?'" Perez repeated to the Miami Herald.
But when he took a closer look, Perez saw a dark brownish-green figure and quickly realized it was a crocodile.
The Key Largo resident ran to grab his phone and snapped pictures of the unusual sight. He posted a photo of the crocodile to Instagram on Aug. 6 and received hundreds of likes.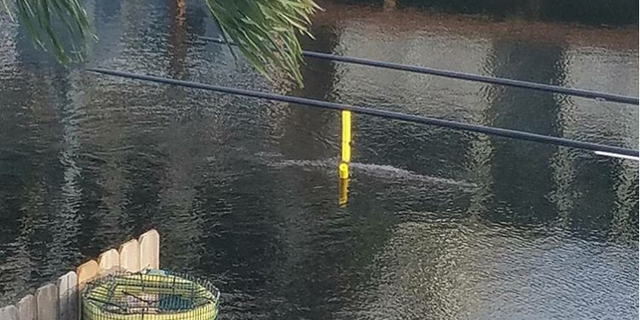 "I don't know how he got that thing, but he looked like just any typical Florida tourist!" Perez jested.
CROCODILE EATS SMALL DOG THAT SPENT YEARS CHASING IT BACK INTO RIVER
South Florida is the only place in the U.S. where both American alligators and American crocodiles exist, according to the National Park Service.
The creatures may look alike at first glance, but upon closer inspection you'll notice a crocodile has a narrower snout, a lighter coloring and a longer, more muscular tail. They also have a shyer nature than alligators.
"Crocodiles ... are rare and secretive creatures that inhabit coastal, brackish, and salt-water habitats," the NPS explains on its website. "Although the aggressive reputation earned by the American crocodile's distant, larger, man-eating cousins in Australia and Africa may inspire fear of crocodiles inhabiting the Everglades, conflict with humans rarely occurs because of the shy nature of American crocodiles."