Filmmakers ignore curse, scan Shakespeare's grave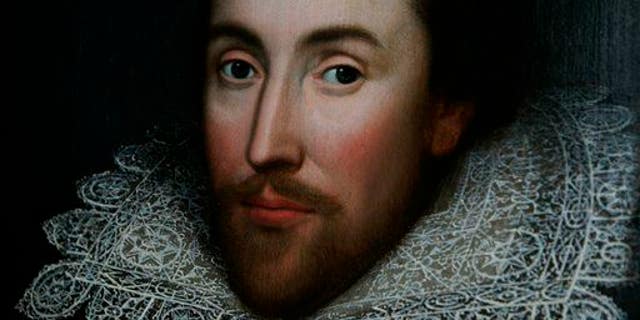 Visitors to the grave of William Shakespeare can't help but notice this to-the-point inscription: "Blessed be the man that spares these stones, and cursed be he that moves my bones," it reads (with the spelling cleaned up).
Curse or not, a group of documentary filmmakers has begun poking around in unprecedented fashion. The crew from UK's Channel 4 became the first to gain permission to examine Shakespeare's grave at Holy Trinity Church in Stratford-upon-Avon earlier this year, reports the Telegraph, though they're using radar rather than shovels.
The results of their study, part of commemorations marking the 400th anniversary of Shakespeare's death, will be revealed in a documentary this spring. "We can confirm a scan of the grave has been completed," says a church rep.
If nothing else, the work "is likely to give a clearer picture of a possible family vault," reports the Telegraph, adding that the playwright is buried next to his wife, daughter, son-in law, and grandson-in-law.
It's also possible the study could put to rest a long-standing rumor, as noted by the Stratford Observer: "There has been historical speculation as to whether Shakespeare's skull was removed by grave robbers and re-buried outside of his home town." But a Jezebel blogger isn't banking on bombshells: "Educated guess: Spiders, bones, and possibly an ill-advised earring." (Could this be the famous skull?.)
This article originally appeared on Newser: Filmmakers Ignore Curse, Scan Grave of Shakespeare
More From Newser