Factbox: The NSF's 2010 Budget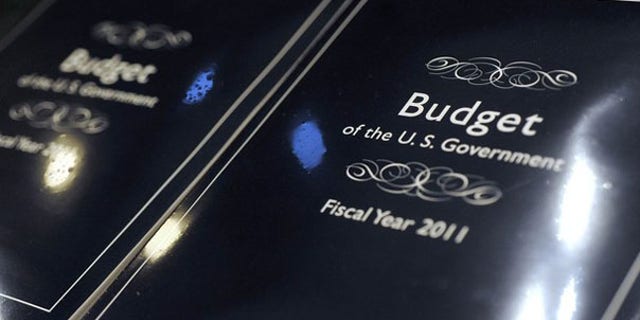 NEWYou can now listen to Fox News articles!
The National Science Foundation (NSF) is the key Federal agency responsible for supporting the full breadth of non-biomedical science and technology research at the Nation's universities and colleges.
This basic research and the agency's high-tech workforce development programs help drive future economic growth and the creation of high-wage jobs for American workers.
The Budget fully funds the President's Plan for Science and Innovation by providing NSF with $552 million over the 2010 enacted level, and maintains the Administration's commitment to doubling funding for key basic research agencies.
Funding Highlights:
* Provides $7.4 billion for the National Science Foundation, an 8 percent increase over the 2010 enacted level, as part of the President's Plan for Science and Innovation.
* Drives the creation of the industries and jobs of the future by doubling funding for multidisciplinary research targeted at next-generation information and biological technologies.
* Provides $19 million in graduate and undergraduate fellowships and scholarships for a joint initiative with the Department of Energy to inspire tens of thousands of American students to pursue careers in science, engineering, and entrepreneurship related to clean energy.
* Creates a new $766 million, cross-agency sustainability research effort focused on renewable energy technologies and complex environmental- and climate-system processes.
* Increases funding by 14 percent for a new consolidated program aimed at building the science and technology workforce by recruiting and retaining undergraduate students from under-represented groups.
Lays the Groundwork for the Industries and Jobs of the Future. The Budget doubles funding to $90 million for basic research aimed at creating a future bio-economy by enhancing our ability to design biological systems, and starting the next revolution in computing by designing new materials. The Budget also supports advanced manufacturing technologies by funding research on nano-manufacturing and cyber-physical systems such as automated traffic control and zero-net energy buildings.
Inspires Students to Pursue Clean Energy Careers. In partnership with the Department of Energy, NSF will dedicate at least 5 percent
of its undergraduate and graduate fellowship, scholarship, and traineeship programs, roughly $19 million in 2011, to students pursuing clean energy careers.
Increases Sustainability Research. The Budget provides $766 million, an increase of $105 million over comparable 2010 levels, for a
new effort at NSF that represents a fundamental shift in how the agency defines and supports multidisciplinary energy and climate research.
This new cross-agency effort is an integrated approach to increasing U.S. energy independence, enhancing environmental stewardship, reducing energy and carbon intensity, and generating sustained economic growth.
Broadens Reach and Increases Funding to Promote Study of Science and Technology. The Budget proposes to launch a comprehensive science and technology workforce program to engage undergraduates at Historically Black, Tribal, and Hispanic-serving colleges and universities by realigning and building on existing programs. Funding for these activities would increase by over 14 percent to $103 million.