Explorers find 119-year-old shipwreck at the bottom of Lake Erie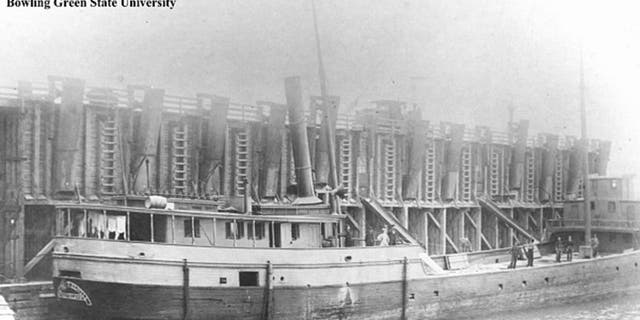 A 119-year-old shipwreck has been found at the bottom of Lake Erie.
The wooden steam barge Margaret Olwill sank in 50 feet of water during a nor'ester in 1899. Eight people died, including the captain, his wife and their 9-year-old son.
The National Museum of the Great Lakes in Toledo announced the discovery on Thursday.
"It was a major disaster back in 1899 when it sank," shipwreck hunter Rob Ruetschele said, according to The Toledo Blade.
Ruetschele, a member of Cleveland Underwater Exploerers, said he thought he found the Olwill in 1989. Sonar later showed that what he had discovered was a heap of rocks near a sunken tree trunk.
He continued the quest, using historical records to map a 60-square mile search area off Ohio.
"I dove in the night I found it," he said, according to the paper.
The Olwill was hauling 900 tons of limestone to Cleveland when it sank.
The four survivors clung to floating wreckage and were tossed by Lake Erie's waves for hours, Fox 8 Cleveland reported.
One man was described as "more dead than alive" when he was rescued, according to the station.
Rescuers tried to save another man but he was too weak from exposure to grab a rope that was tossed to him and drowned.