Exceptional deep-sea find: ship that once held ancient condiment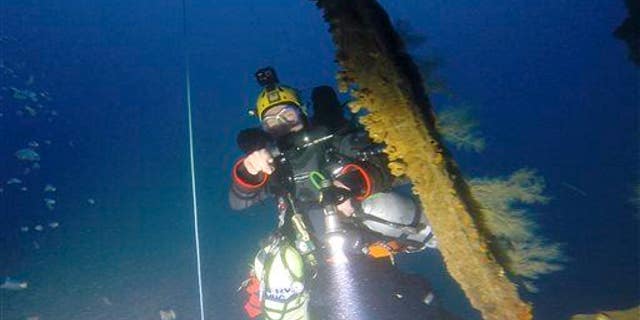 A Roman ship apparently sank about 2,000 years ago while carrying a heavy load of ketchup—or at least the Roman version of ketchup. Italian archaeologists discovered the ship off the coast of Liguria in northern Italy, near Genoa, filled with clay jars containing a condiment once popular across the Roman empire, the Local reports.
"It's an exceptional find that dates to the first or second century AD," says team leader Simon Trigona. "It's one of just five 'deep sea' Roman vessels ever to be found in the Mediterranean and the first one to be found off the coast of Liguria." The ship might have gone unnoticed if fishermen hadn't pulled up jar fragments in 2012; archaeologists then spent two years looking for the wreck and eventually spotted it last October.
The find was announced on Thursday. Based on a retrieved sample jar—one of 2,000 to 3,000 on board—the vessel was transporting garum, a fishy, sweet-and-sour sauce that Romans apparently poured on just about anything, Discovery reports.
Made from salted fish intestines, the nutritional condiment contained monosodium glutamate (still a flavor enhancer today) and was often used to replace pricier salt. The ship likely left Rome for a city in southern Spain called Cadiz—where garum was mass-produced—and returned along the coasts of Spain, France, and Italy, "possibly during difficult weather," says Trigona.
"[It] sank ... while making the return journey, weighed down by all that fish sauce." This isn't the first such find: A similar Roman shipwreck carrying garum was spotted off the coast of Spain and announced by excavators in 2006, National Geographic reported at the time.
(Colombia recently discovered the "holy grail of shipwrecks.")
This article originally appeared on Newser: How Popular Fish Sauce Sank an Ancient Ship
More From Newser