'Everest of shipwrecks' is in bad shape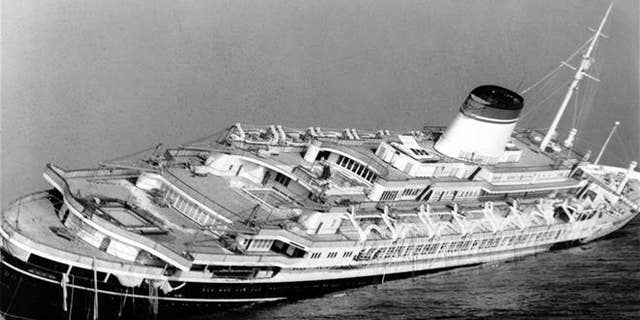 NEWYou can now listen to Fox News articles!
Since the Andrea Doria sank 40 miles off the coast of Massachusetts 60 years ago, 16 divers have lost their lives trying to explore it, spurring one company to examine it in another, safer way: in a manned submersible.
The Christian Science Monitor reports new sonar imaging shows the "Mount Everest of shipwrecks" is far more deteriorated than anyone knew. "It looks so dramatically different," Stockton Rush tells the AP.
Rush's company, OceanGate, spent two days taking sonar images of the famous shipwreck. Those images were presented during a press conference Monday, reports the Boston Globe.
More From Newser:
Indian Frogs Discover Gross New Way to Have Sex
Most noticeably, it appears a large chunk of the Andrea Doria's bow broke off sometime in the past two years. "Imagine it as a collapsing cave," Rush says.
"Once the cave loses its basic structure, it deteriorates very quickly." OceanGate planned to spend a week taking images of the shipwreck, but serious fog, winds, and waves forced the company to pack it in early.
It plans to return next year to continue the work and hopes to create a "virtual model" of the Andrea Doria wreckage to help divers navigate the ship as it continues to deteriorate.
OceanGate says such a model could save lives. Countless divers have risked death taking the 240-foot dive in freezing, fast-moving waters to explore the shipwreck, leading to the "Mount Everest" nickname.
Nearly 1,700 people were aboard the Andrea Doria, which was coming from Italy, when it collided with another boat and sank in 1956. Forty-six Doria passengers were killed.
(A diver disappeared while exploring the wreck last summer.)
This article originally appeared on Newser: 'Everest of Shipwrecks' Is in Bad Shape