Endangered Tiger Found in U.K. Man's Freezer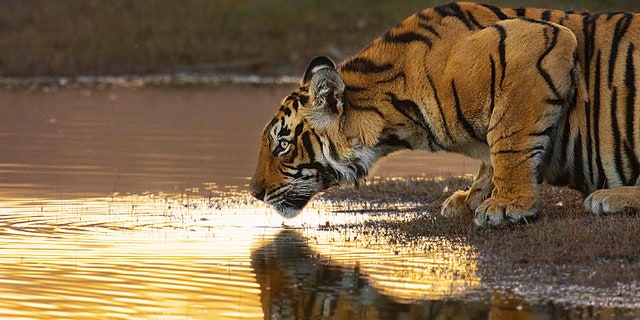 NEWYou can now listen to Fox News articles!
A tiger, several turtles, a monkey and the remains of a chimpanzee were discovered in a U.K. household freezer, Sky News reported Monday.
Police found the dead animals in a raid on a house in Coventry, central England, and arrested a 52-year-old man.
Alan Dudley was charged with 10 offenses relating to illegal trade in endangered animals.
West Midlands Police and Custom and Excise investigators also uncovered the skulls of a baby seal and penguin alongside lemurs, sparrowhawks, buzzards and owls during the raid.
Some of the animals were allegedly bought on the internet auction site eBay.
Tigers are among the most endangered animals in the world and a common target for poachers.
The loggerhead turtles found by police also face extinction due to loss of habitat and pollution.
Dudley faces one count of purchasing specimens, two of offering a prohibited specimen for sale, two of offering to buy a prohibited specimen, one of keeping prohibited specimens for sale and four further charges under Customs and Excise breaches.
He will appear at Coventry Crown Court in July.