Elephants console each other, study says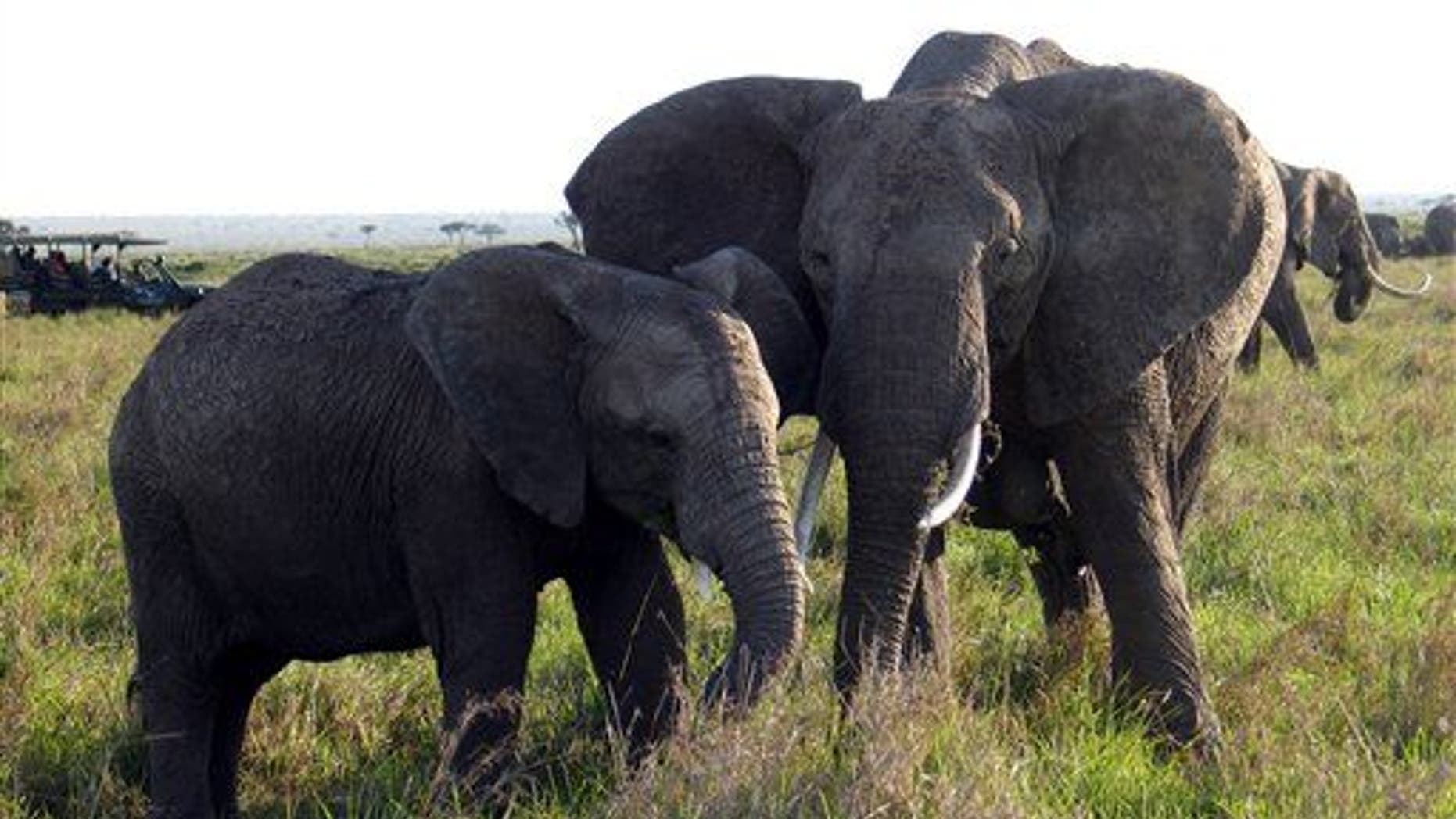 Elephants not only recognize when a member of their group is stressed, they offer comfort in the form of reassuring touches and chirping noises, reports National Geographic.
The "comforting" trait is rare among animals, with dogs, chimps, and we humans among the few to have it. Researchers in Thailand studying Asian elephants saw the pattern time after time: When one elephant showed signs of distress (think flared nostrils and an erect tail), others would gather around to offer support.
The supportive elephants would put their trunks in the stressed elephant's mouth, make noises akin to chirps, and touch the elephant's genitals (but not in that way), reports Scientific American.
"Genital touching is a way for elephants to identify others, and in this case, it may also be a way for the elephants to identify the behavioral state of the others," one of the co-authors says in the LA Times.
Putting their trunks in the other's mouth, meanwhile, "seems to be a way of saying, 'I'm here to help you.'" (National Geographic likens it to a hug.) Researchers hope the insight into the elephants' behavior could help conservation efforts, as human and elephant habitats move ever closer together.
(In other animal news, cats may be able to see things that are invisible to us.)
More From Newser