Effort to save rare 'panda of the sea' instead kills one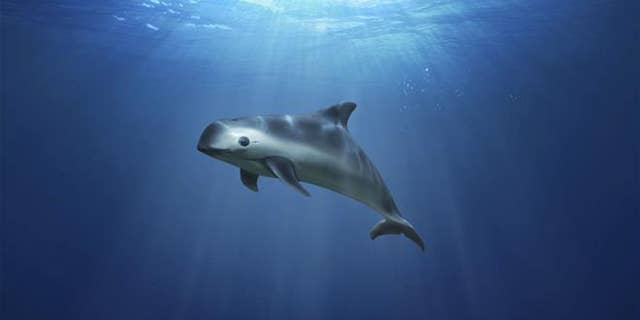 The goal was to make a move that could save a species; instead, it killed one of the last vaquitas left on the planet. With fewer than 30 of the porpoises—the world's smallest, and also called the "panda of the sea"—estimated to exist, a team of scientists going by the name Vaquita CPR decided to take an extreme step: capture one in the Sea of Cortez in hopes of eventually breeding them in captivity.
It went bad and then worse: As ScienceDaily reports, a calf recovered last month displayed signs of stress and was put back in the sea.
Then in early November, they captured a female, and the New York Times reports it had "promising" vital signs. She was moved into a sea pen, where she started swimming too fast, then too slow.
Releasing her wasn't enough; the creature stopped breathing and died. The group said it was "heartbroken," but Paul Watson of Sea Shepherd tells the Times he had warned "that this was going to happen, you're going to stress out the animals." His group has for two years been going after the cause of the porpoises' deaths, pulling more than 50 tons of gill nets from the waters.
Poachers use them to illegally capture totoaba fish, whose bladder can fetch up to $50,000 on the Chinese black market; vaquitas get caught in the nets and die.
(The Times explains why a ban on the totoaba nets hasn't worked.) The Washington Post reports Vaquita CPR has given up on the capture effort, but not given up entirely: It plans to work to get a count of the creatures and photograph their dorsal fins, whose markings are specific to each porpoise.
(It's called the world's "rarest marine mammal.")
This article originally appeared on Newser: They Were Trying to Save a Species, but Things Went Wrong