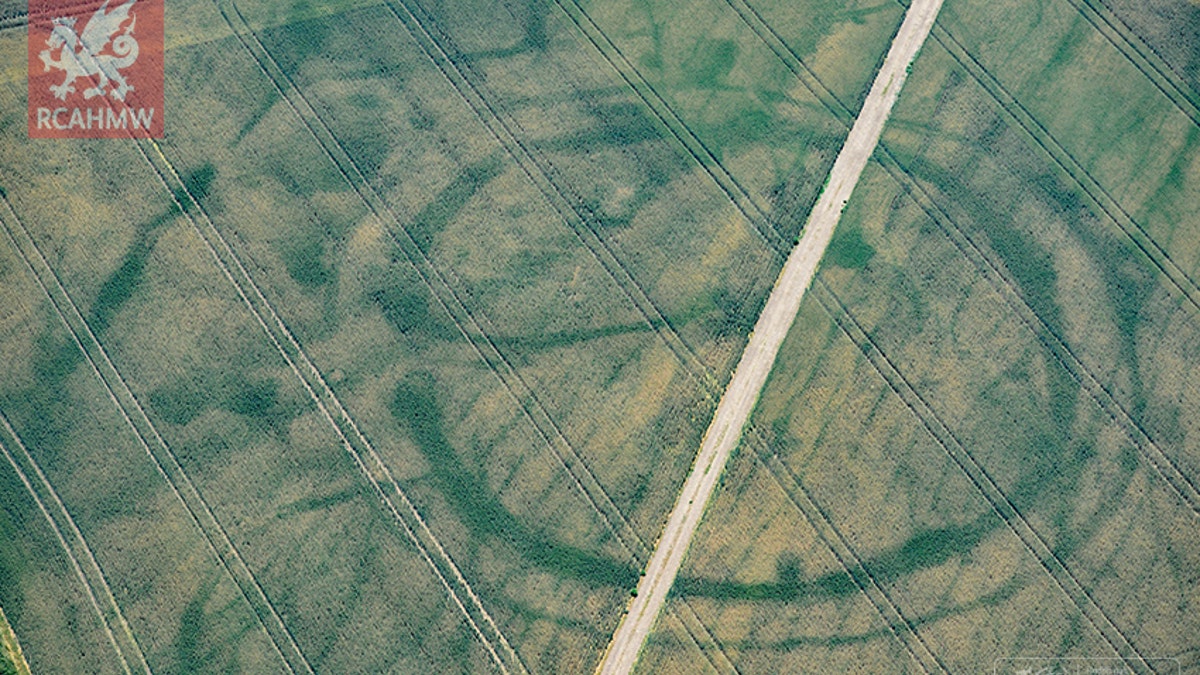 The heatwave in the British Isles has revealed a host of long-hidden historical sites that have suddenly become visible through the parched earth.
In Wales, for example, a number of archaeological sites have suddenly appeared in fields of ripening crops and rain-starved grassland. Viewed from the air, prehistoric enclosures, Roman buildings and ancient cemeteries have become visible across the country.
"This is an exceptional drought, the like of which Wales hasn't seen for 40 years," Dr. Toby Driver, senior aerial investigator for the Royal Commission on the Ancient and Historical Monuments of Wales told Fox News via email. "In a normal summer hunting for cropmarks from a light aircraft, different regions of Wales show more marks than others. In 2018, the entire country from north to south is showing incredible new archaeological sites."
INCREDIBLE 5,500-YEAR-OLD TOMB DISCOVERY IS 'FIND OF A LIFETIME
Experts, however, have to work quickly. "The urgent work is now: taking the air photos before the rain washes away the drought," Driver explained. "The most important discoveries are then circulated quickly to experts in Wales for their opinion, while the new photographs are carefully organized and permanently archived."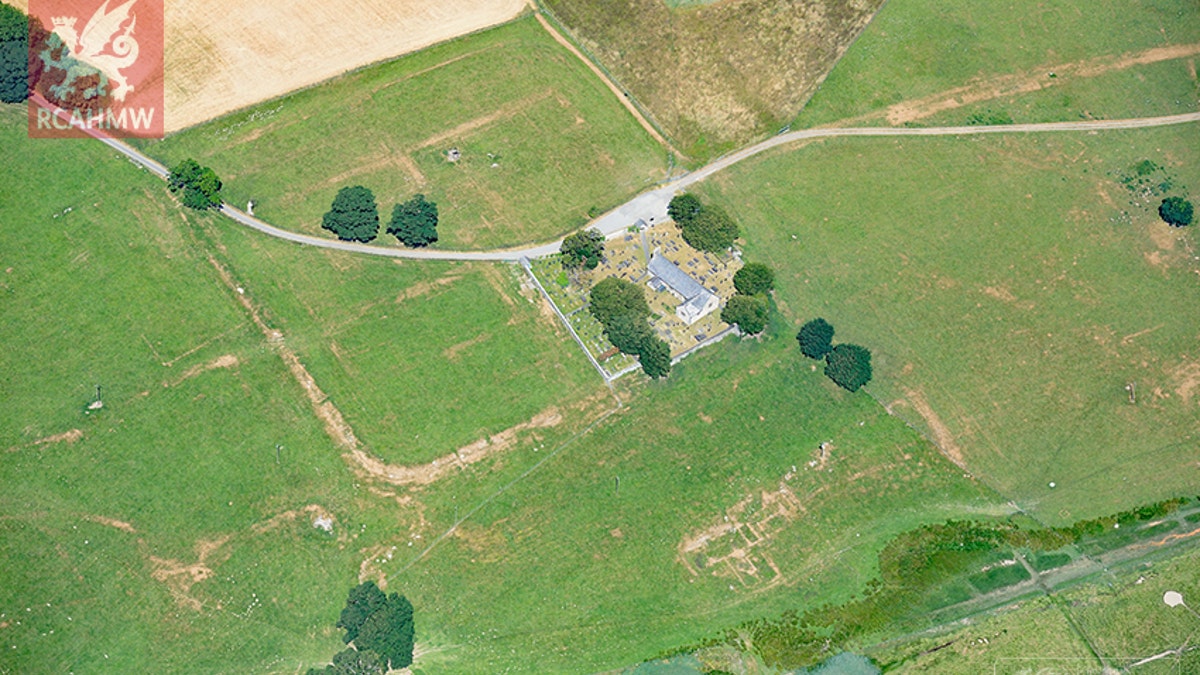 The U.K. has been sweltering in its longest heatwave in 42 years. While temperatures dropped earlier this week, the U.K. is expected to experience more scorching weather.
The eerie outlines of long-vanished structures and monuments are showing up across the British Isles. In Lancashire in Northern England, for example, a "ghost garden" has appeared in the grounds of Gawthorpe Hall, which dates back to the 17th century.
As a result of the drought, and various types of soil drying at different rates, the layout of an Italianate-style garden has emerged at the front of the Hall, which has been dubbed the 'Downton of the North.'
ROMAN 'HAND OF GOD' UNEARTHED BY ARCHAEOLOGISTS NEAR HADRIAN'S WALL
The garden, redesigned in the 1850s, was removed in 1946, according to Lancashire County Council. "The recent hot weather has certainly unveiled an historic gem," said Lancashire County Councillor Peter Buckley, in a statement.
Other sites visible in England include a "phantom mansion" in Nottinghamshire and the outline of a World War II airfield in Hampshire, the BBC reports.
In Ireland, aerial footage taken by a drone showed the remains of a previously unknown "henge" or enclosure, at Brú Na Bóinne, a World Heritage site in County Meath.
The find was described as "simply unparalleled" by Irish Government Minister Josepha Madigan, the Irish Times reports. In another project at Brú Na Bóinne, archaeologists recently discovered an incredible 5,500-year-old tomb.
Follow James Rogers on Twitter @jamesjrogers