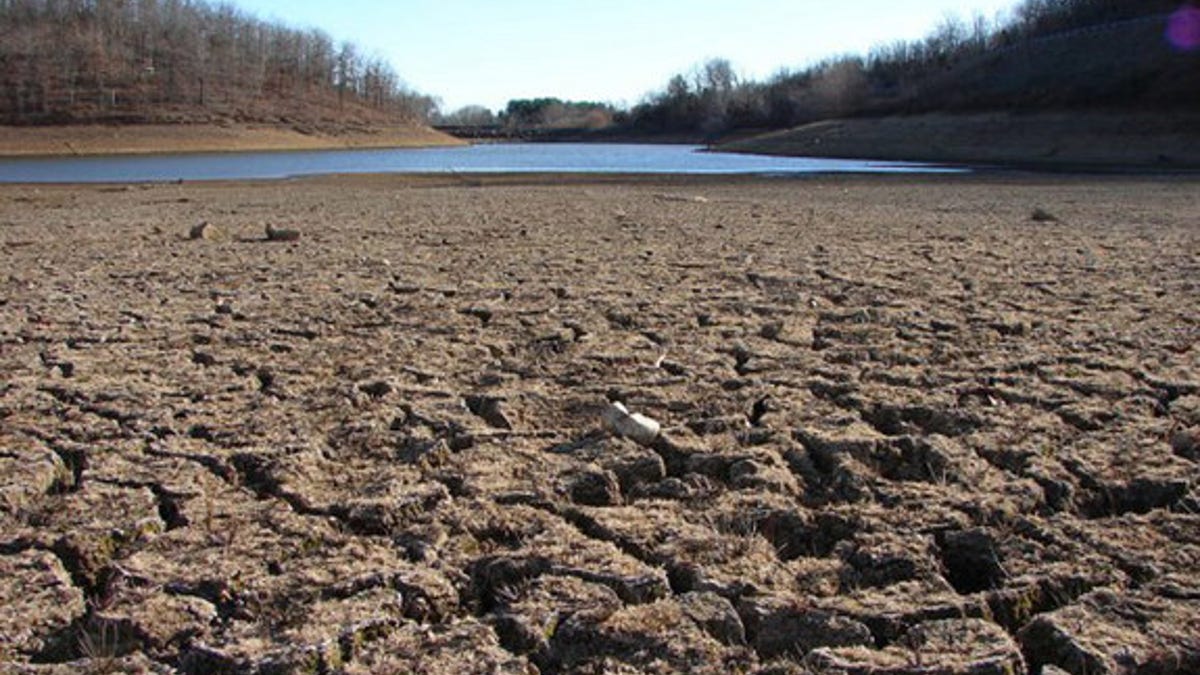 The United States is parched, with more than half of the lower 48 states experiencing moderate to extreme drought, according to a report released today (July 5).
Just under 56 percent of the contiguous United States is in drought conditions, the most extensive area in the 12-year history of the U.S. Drought Monitor. The previous drought records occurred on Aug. 26, 2003, when 54.79 percent of the lower 48 were in drought and on Sept 10, 2002, when drought extended across 54.63 percent of this area.
When including the entire nation, the monitor found 46.84 percent of the land area meets criteria for various stages of drought, up from 42.8 percent last week. Previous records: 45.87 percent in drought on Aug. 26, 2003, and 45.64 percent on Sept. 10, 2002.
"The recent heat and dryness is catching up with us on a national scale," Michael Hayes, director of the National Drought Mitigation Center at the University of Nebraska-Lincoln, said in a statement. "Now, we have a larger section of the country in these lesser categories of drought than we've previously experienced" in the past 12 years. [Extreme Weather Facts: Quiz Yourself]
The monitor uses a ranking system that goes from D0 (abnormal dryness) to D1 (moderate drought), D2 (severe drought), D3 (extreme drought) and D4 (exceptional drought).
At the lower end of the scale, moderate drought involves some damage to crops and pastures, and low water levels in streams, reservoirs or wells. Areas in exceptional drought would experience widespread crop and pasture losses and water shortages that lead to water emergencies. Currently, 8.64 percent of the country would meet criteria for either extreme or exceptional drought.
"During 2002 and 2003, there were several very significant droughts taking place that had a much greater areal coverage of the more severe and extreme drought categories," Hayes said. "Right now we are seeing pockets of more severe drought, but it is spread out over different parts of the country.
"It's early in the season, though. The potential development is something we will be watching," he added.
Further into the past, the United States has experienced some really serious droughts, including one in the 1930s, the Dust Bowl drought, and another in the 1950s, each of which lasted five to seven years and covered large swaths of the continental United States. Droughts are one of the most costly weather-related events in terms of economics and loss of life, according to the National Oceanic and Atmospheric Administration (NOAA). Between 1980 and today, 16 drought events cost $210 billion, according to a recent report.
While no single event like this year's extensive drought can be said to be the result of global warming, scientists say more extreme weather should be expected as the planet warms, according to a report compiled by the Intergovernmental Panel on Climate Change (IPCC) in 2011. That year, there were 12 $1-billion disasters.
In particular, the report authors predicted that with climate change there would be an increase in certain types of extreme weather, including daily high temperatures, heat waves, heavy precipitation and droughts, in some places.
The U.S. Drought Monitor is a joint endeavor by the National Drought Mitigation Center, NOAA, the U.S. Department of Agriculture and drought observers across the country.
Follow LiveScience on Twitter @livescience. We're also on Facebook & Google+.
Copyright 2012 LiveScience, a TechMediaNetwork company. All rights reserved. This material may not be published, broadcast, rewritten or redistributed.