Dogs, horses in Kentucky possibly killed by 'large cat,' officials say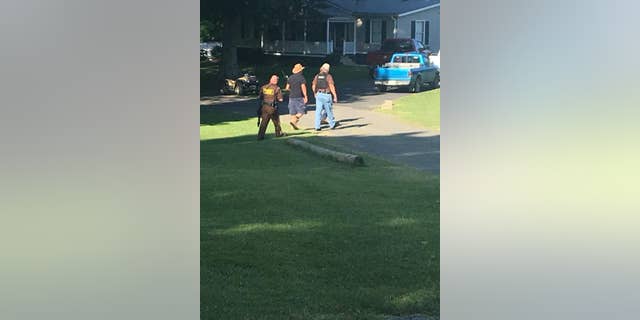 Three horses and two dogs that were found dead in Monroe County, Ky., on Sunday morning were possibly killed by a "large cat," the sheriff's department said.
Officials with the Monroe County Sheriff's Department and the Kentucky Department of Fish and Wildlife were called to a home in Tompkinsville "on reports of dead animals," the sheriff's department said in an online statement.
When they arrived, officials found three deceased horses, as well as the bodies of a pit bull and a husky.
SHARK IN SHALLOW WATER REPORTEDLY SPOOKS BEACHGOERS ON NORTH CAROLINA'S BALD HEAD ISLAND
"It is believed that this occurred in the wee hours of the morning and all sign show that it possibly could have been done by a large cat/animal," the statement continued, adding that members of the Kentucky Department of Fish and Wildlife's diagnostics team were called to examine the animal carcasses.
MOOSE DROWNS IN VERMONT LAKE AFTER BEING SPOOKED BY ONLOOKERS SNAPPING PHOTOS
A spokesperson for the sheriff's department told Fox News on Wednesday the investigation is "ongoing," adding officials still believe a large cat is responsible for the deaths.
No others animals have been killed at this time.
"We highly advise you to please keep a close eye on small children and animals when they are let outside and use caution and be aware of your surroundings," the sheriff's department warned in the statement.