Distressed baby manatee 'Mr. Bubble' now recovering happily after dramatic Florida rescue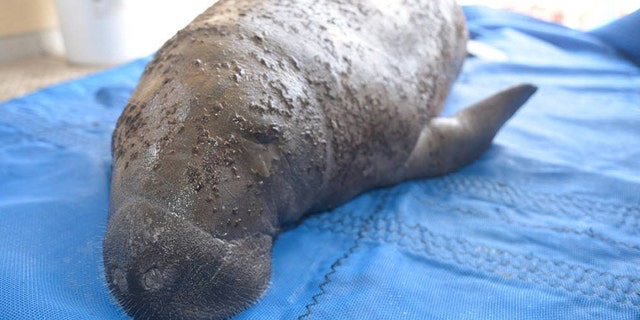 NEWYou can now listen to Fox News articles!
A 5-month-old manatee has been rescued near Port Everglades and given a new name and a chance to live out a happy life as he recovers at the Miami Seaquarium on Key Biscayne, the Sun Sentinel reports.
Formerly known as Mr. Bubble, Brownee, a 5-month-old calf was spotted in distress near Port Everglades on Friday when he was rescued from the water and taken to the Seaquarium to be evaluated.
On Monday, he was relaxing, being given antibiotics and eating a delicious lunch of romaine lettuce and bananas, while swimming in a fresh water pool.
PEOPLE FLEE PARIS ZOO AS BABOONS RUN WILD
Brownee received the new name because Miami Seaquarium didn't actually know his name and is using desserts as a naming theme for animals this year "because they are so sweet," Dr. Magdalena Rodriguez told the Sun Sentinel.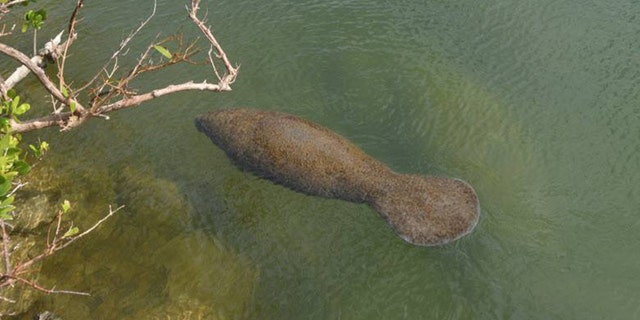 Brownee is approximately 200 pounds and slightly more than 5-feet in length, but workers at Seaquarium were concerned when they retrieved him, as initial tests showed he hadn't nursed in a week and had lesions on his body, which may have been the result of running into a boat, Dr. Rodriguez noted.
For now, he's in a protective shadow — similar to one that his mother would cast, eating well and may be released next winter.
"We're cautiously optimistic because we are seeing an improvement," Rodriguez said.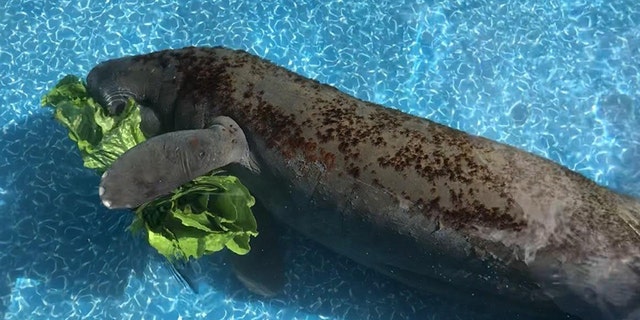 Brownee may also get a new companion, as on Monday, the Miami Seaquarium was en route to another potential manatee rescue in Naples, approximately 2 hours away.