Digital bones: 3D tech recreates Richard III's original grave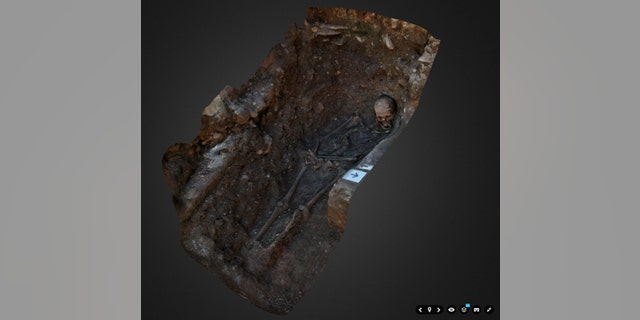 The remains of Richard III might be in their final resting place, but the modest grave where his remains were first discovered will live on thanks to 3D technology.
On Tuesday, University of Leicester Archaeological Services (ULAS) in the U.K. announced it had created a fully rotatable 3D interactive representation of the grave, which was found beneath a parking lot in 2012. Archaeologists built the representation using photogrammetry software and photos that were taken during the excavation of the site.
Related: Remains of Richard III arrive at final resting place ahead of burial
The interactive model can be explored using the 3D sharing platform Sketchfab. On the University of Leicester's website the team noted that the model "graphically reveals in a new and immersive way the minimal reverence with which the king was buried."
Mathew Morris, Site Supervisor for University of Leicester Archaeological Services, said the initial photographs and drawings of the grave are two-dimensional and don't always portray the nuances in special relationships that the three-dimensional model can.
Related: England's King Richard III identified with DNA
"Photogrammetry provides a fantastic analytical tool that allows us to examine the grave from angles that would have been physically difficult or impossible to achieve during the excavation," he said. Morris also said the 3D model will allow the team to examine Richard III's grave "long after the excavation has finished."
Richard III died in battle in 1485. His bones were exhumed after their discovery in 2012. DNA analysis subeqently confirmed that the bones were Richard III's. An examination of the remains revealed that he suffered from scoliosis and endured battle scars that included eight wounds to the skull.
The remains were reinterred in Leicester Cathedral last year.