Diamond-shaped asteroid captured by NASA spacecraft stuns scientists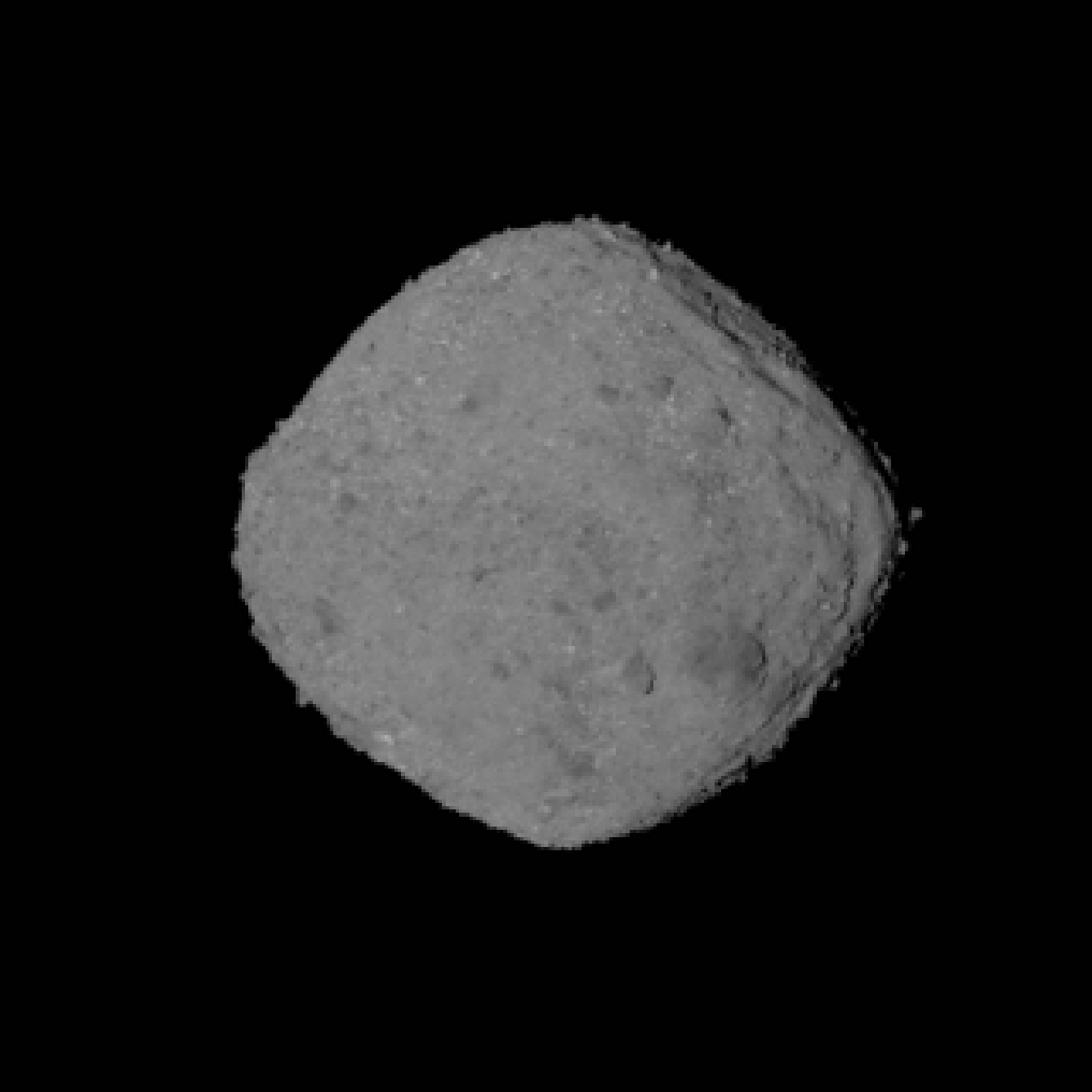 With help from its OSIRIS-REx spacecraft, NASA researchers spotted quite a gem last week. The asteroid — literally shaped like a diamond — is reportedly located about 80 million miles from Earth and has been eyed by space exerts for quite some time.
Using a camera on NASA's OSIRIS-REx spacecraft, researchers were able to capture more than four hours of footage of the asteroid, known as Bennu, from just 122 miles away.
In a series of snapshots, taken every 2.5 milliseconds, NASA was able to show the asteroid "rotating for one full revolution."
COMETS AND ASTEROIDS COULD BE FLINGING LIFE ALL OVER THE GALAXY, STUDY FINDS
The shape of Bennu fascinates scientists who are hoping to learn more about the makeup of the space rock, which has been compared to the asteroid known as Ryugu, the focus of Japan's Hayabusa2 space mission.
"We think they're very loose aggregates. They're not solid through and through," Melissa Morris, OSIRIS-REx deputy program scientist at NASA, said during a webcast last week. "And so, as they rotate, you can actually basically spin things out and create almost that top shape."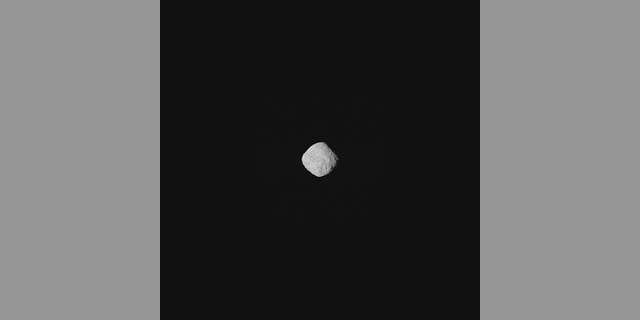 NASA will continue to examine the 1,650-foot-wide Bennu, which is "likely rich in organic molecule," over the next several months, Space.com reports.
'CRAZY' ROCKY SURFACE OF ASTEROID RYUGU REVEALED IN MASCOT LANDER IMAGES
Asteroid-sampling spacecraft OSIRIS-REx, which has been traveling in space for roughly two years, first viewed Bennu in August.
"[It's] NASA's first mission to visit a near-Earth asteroid, survey the surface, collect a sample and deliver it safely back to Earth," NASA explained in an Aug. 24 news statement.
"I can't wait to see what Bennu reveals to us."
After traveling more than 1 billion miles, OSIRIS-REx is scheduled to officially arrive at Bennu on Dec. 3. At that time, the spacecraft will orbit the asteroid to determine the best location to collect samples. In July 2020, OSIRIS-REx will use a variety of tools to scrape from the asteroid's surface and — about a year later — bring them back to Earth, where scientists can take a closer look.
"Now that OSIRIS-REx is close enough to observe Bennu, the mission team will spend the next few months learning as much as possible about Bennu's size, shape, surface features, and surroundings before the spacecraft arrives at the asteroid," Dante Lauretta, OSIRIS-REx principal investigator at the University of Arizona, Tucson, said in an online statement. "After spending so long planning for this moment, I can't wait to see what Bennu reveals to us."