Delta, American Airlines, United ban shipment of some animal trophies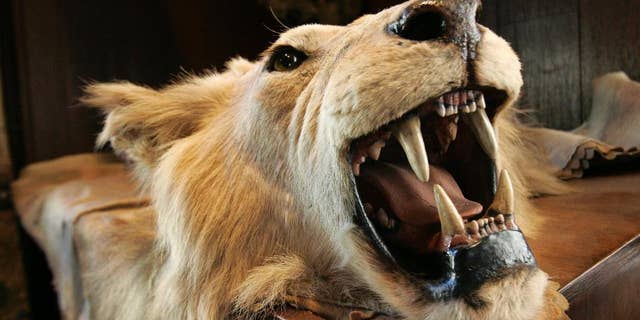 NEWYou can now listen to Fox News articles!
Delta, American Airlines and United are banning the shipment of a host of animal trophies, the airline giants announced in separate statements.
"Effective immediately, Delta will officially ban shipment of all lion, leopard, elephant, rhinoceros and buffalo trophies worldwide as freight," a Delta statement released Monday afternoon said.
Animal trophies have recently come under scrutiny following the killing of Cecil the lion by an American dentist during a hunt in early July. The lion was lured out of a wildlife reserve and Zimbabwean authorities have said the hunt was illegal.
The incident ignited a debate over the legality and ethics of hunting certain animals for sport.
"United does not ship lion, buffalo, elephant, leopard or rhinoceros trophies as freight, and we have not done so previously," a United spokesperson said. "United also follows all U.S. domestic and international regulations, which prohibits the possession of trophies or other items associated with protected species."
American Airlines tweeted its policy Monday evening: "Effective immediately, we will no longer transport buffalo, elephant, leopard, lion or rhino trophies."