Daredevils scale frozen Niagara Falls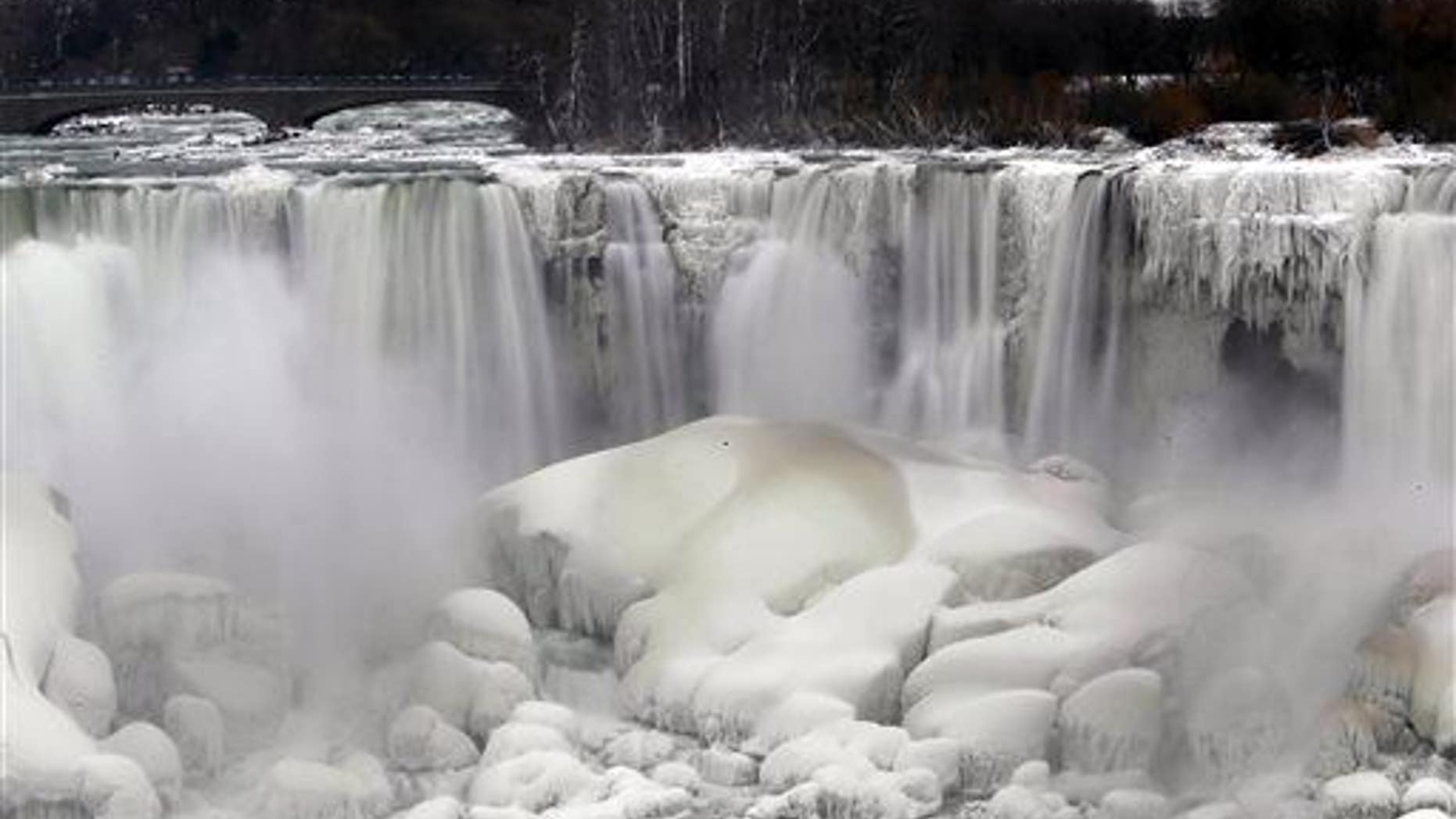 Any fool can go over Niagara Falls in a barrel—and some of them have even survived to tell the tale—but two Canadian ice climbers needed a lot of skill to become the first to go up the falls.
On Tuesday, Will Gadd and Sarah Hueniken managed to pick their way up a frozen section of Horseshoe Falls, which is the biggest of the three waterfalls that make up Niagara and said to be the most powerful waterfall on Earth, reports National Geographic.
News of the historic climb was supposed to stay under wraps until after the Super Bowl. But after news leaked, sponsor Red Bull confirmed the story.
In a press release, Gadd explains that cold temperatures slowed water flow, "allowing climbable ice to form" (that wouldn't be the case in a warm winter).
But what did form doesn't sound easy to scale. "There's a layer of ice, then snow (with a lot of air), then another layer of ice. It's unstable, for sure." Gadd, 47, tells the New York Daily News it was "very real on that wall," with variations in ice thickness ranging from an inch to 10 feet.
"There's a lot to account for, all this with the world's most powerful waterfall flowing over my shoulder." Quite literally: He was so near running water "I could reach out and stick my ice tool in the Niagara Falls. At one point I was behind the water, climbing on ice that froze behind the falls. I got a whole lot of Niagara down my neck!" He tells National Geographic that the toughest part wasn't the roughly 150-foot climb, but the year of dealing with red tape involved in getting permission from authorities on the New York side of the falls to make the climb.
(In other adventurous news, two balloonists who took off from Japan early on Sunday have sailed past the world distance record and are still in the sky.)
This article originally appeared on Newser: Unbelievable Feat: Climbing Up Niagara Falls
More From Newser