Dallas Zoo welcomes baby giraffe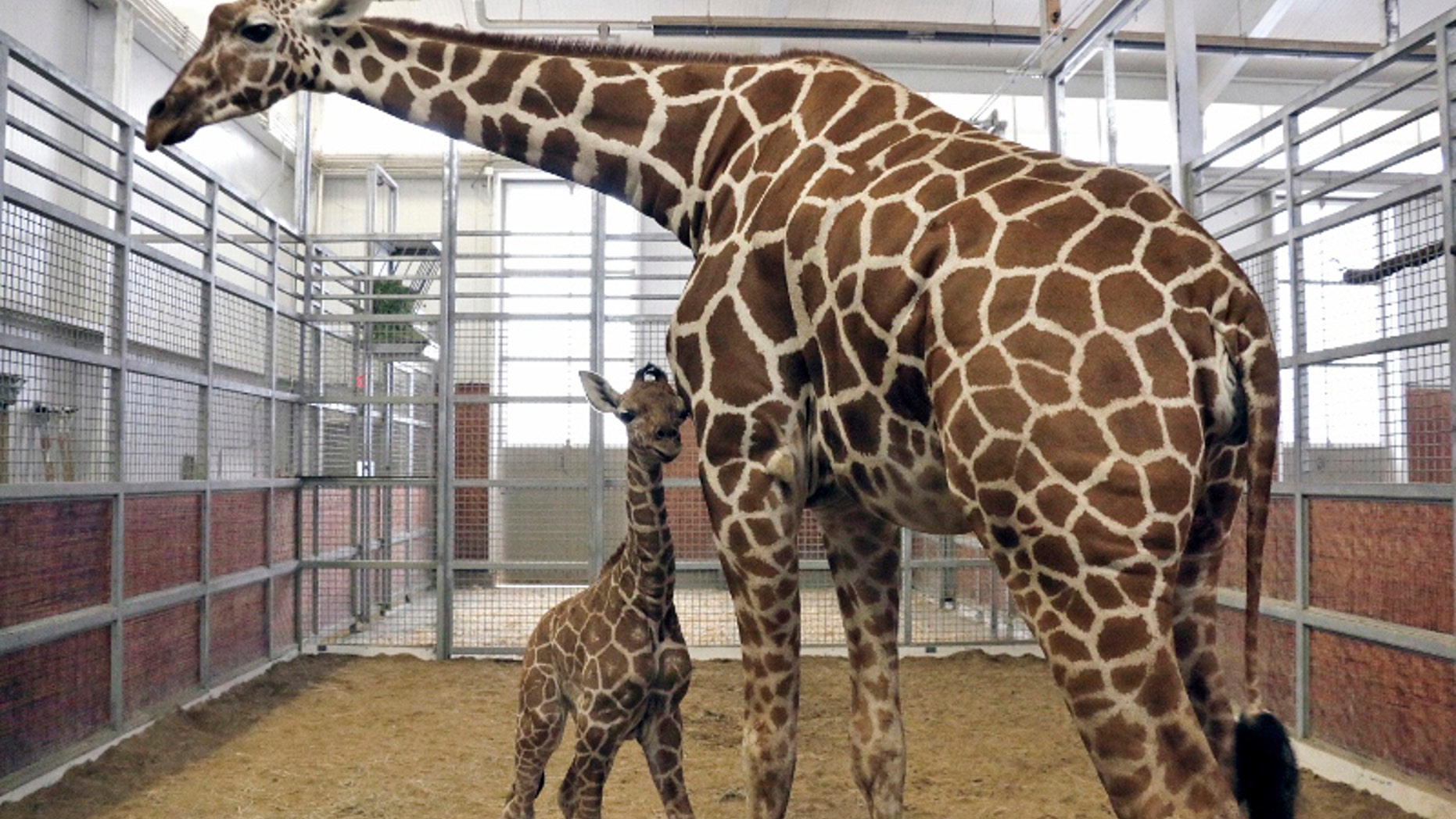 The latest addition to the Dallas Zoo is a 6-foot tall baby giraffe. The as-yet unnamed 120-pound male calf was born Sunday to first-time mother Chrystal.
"A new giraffe is always a reason to celebrate," said veterinarian Lynn Kramer, the Dallas Zoo's vice president of animal operations and welfare, in a statement. "They're remarkable animals, and are seriously threatened in the wild. Conservation is a key mission of our zoo, and this calf's birth will allow us to offer a timely teaching message about the efforts being made on their behalf."
The calf's birth was not without excitement. Chrystal's labor halted after about 2 hours on Sunday, prompting the zoo's team of veterinarians and giraffe keepers to move her to a specially-built chute in the giraffe barn. When the 6-year old mother was in the chute, veterinarian Jan Raines determined that the calf's head and neck were positioned to the side of the front legs, instead of aligned with them. Raines moved the calf's head and neck into the correct position before the Dallas Zoo team delivered the baby giraffe.
The calf was gently lowered more than 6 feet to the ground, and then moved to the barn's maternity stall, where he was joined by his mother. Although a little wobbly, he soon stood up and began to nurse.
"The chute and our team's training definitely paid off, allowing us to provide excellent emergency care to Chrystal and the calf," said Kramer.
Zoo staffers are closely monitoring the calf to ensure that he is nursing and meeting developmental milestones. The calf could go out into the zoo's feeding habitat as soon as next week, they say.
The calf is the Dallas Zoo's first giraffe birth since 2011, and becomes the 12th member of its giraffe herd.