Couple discover 19th-century log cabin during home renovation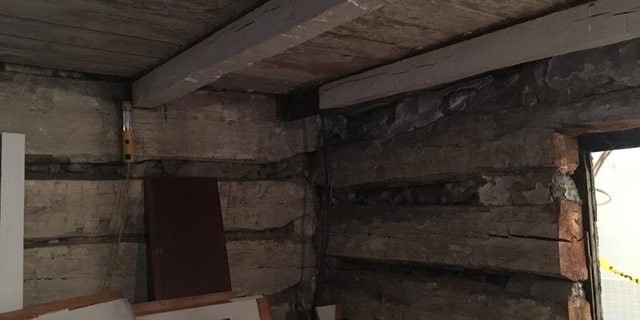 A couple renovating their new home in Dublin, Ohio, were stunned to discover a perfectly-preserved 19th century log cabin.
Kevin Kemp and Jennifer Alexander were planning to raze the home they bought to build a new property when they found the house held an incredible secret, according to the Columbus Dispatch. Kemp and his friend Larry Daniels were removing some paneling for reuse when they uncovered the log cabin.
"We pulled off one of the pieces of paneling and I said, 'Larry, that's a log,'" Kemp said in an interview with the Columbus Dispatch, which first reported the story. "We pulled off another and I said, 'My god, this is a log cabin.'"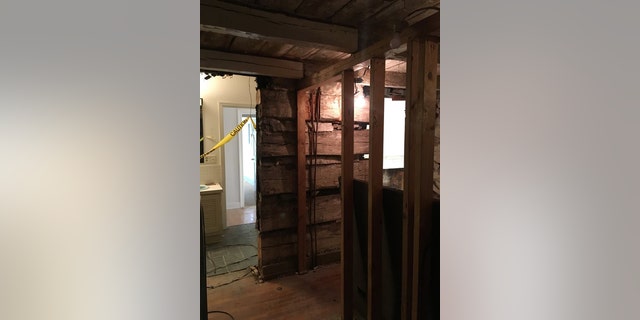 ANCIENT INSCRIPTION UNEARTHED IN JERUSALEM, THRILLING ARCHAEOLOGISTS
"It took me a minute to process it," Kemp said in an interview with Fox News. "You're not ready to see a log cabin inside a modern home and it looks like, just over time, it was forgotten."
Tom Holton, president of the Dublin Historical Society told the Dispatch that the 25-by-30-foot cabin, which is perfectly preserved, was likely built between 1820 and 1840.
Columbus historian Doreen Uhas Sauer said the earliest record of a building on the site belonged to A. Maties in 1856, though Uhas Sauer agreed with Holton that the cabin pre-dates that time.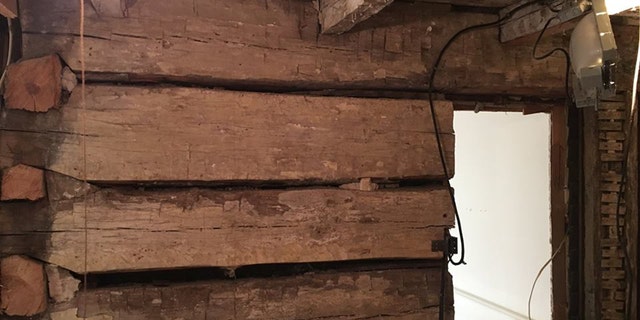 Log cabins have been around in the U.S. since the early 1600's, when it's believed the first ones were built near the Delaware River and Brandywine River valleys. They have become a symbol of Americana, with seven U.S. Presidents having been born in them, most famously, Abraham Lincoln. Andrew Jackson, James Buchanan were also born in log cabins.
Kemp and Alexander have sinced stopped their planned renovation, and have contacted city officials to preserve the cabin. Kemp told Fox News the city of Dublin has not compensated the couple for the cabin, but they are donating it to the city, which Kemp said "would help offset some of the construction costs."
DARK AGES FORT BUILT BY MYSTERIOUS 'PAINTED PEOPLE' FOUND IN SCOTLAND
The city was able to salvage the log cabin, Assistant City Manager Michelle Crandall told the Dispatch. It has been dismantled and the city is looking to rebuild it elsewhere.
Holton described the cabin, which is larger than most from that era, as a "once-in-a-lifetime" find.
"It was startling and was just kind of wonderment to see history just peeled away, to see history revealed right before your eyes," he said.
Follow Chris Ciaccia on Twitter @chris_ciaccia