Cougars are increasingly making meals of our pets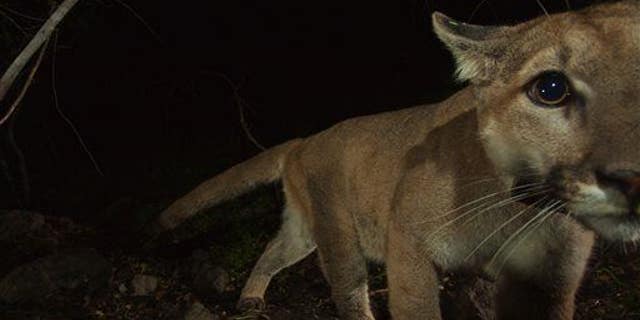 Wildlife officials in California have a disturbing revelation for pet owners: Most mountain lions in the region seem to have acquired a taste for dogs and cats.
As the San Francisco Chronicle reports, that insight comes from an analysis of the stomach contents of mountain lions legally killed last year. Of the 83 cougars analyzed, 52% had recently dined on a dog, a cat, or another domestic animal.
The true percentage is likely higher, however, because the contents of 18% of the stomachs were too digested to make a determination. As for deer, considered a menu staple, a measly 5% of the mountain lions had eaten one.
One resident of Vista can attest, blaming a mountain lion for killing his Lab mix one morning earlier this month. "My neighbor found him, basically mortally wounded," he tells Fox 5 San Diego, adding that "multiple sightings" of mountain lions have been reported locally. As if that's not enough cause for worry, an official with the Department of Fish and Wildlife says the new figures don't take into account coyotes. "Many coyote attacks on animals and people happen when the coyote sneaks up from behind," he says. And yard attacks also are common. "A coyote can jump over an 8-foot fence, grab a small dog or cat and be gone before you even know it's there."
This article originally appeared on Newser: Cougars Increasingly Making Meals of Dogs, Cats
More From Newser